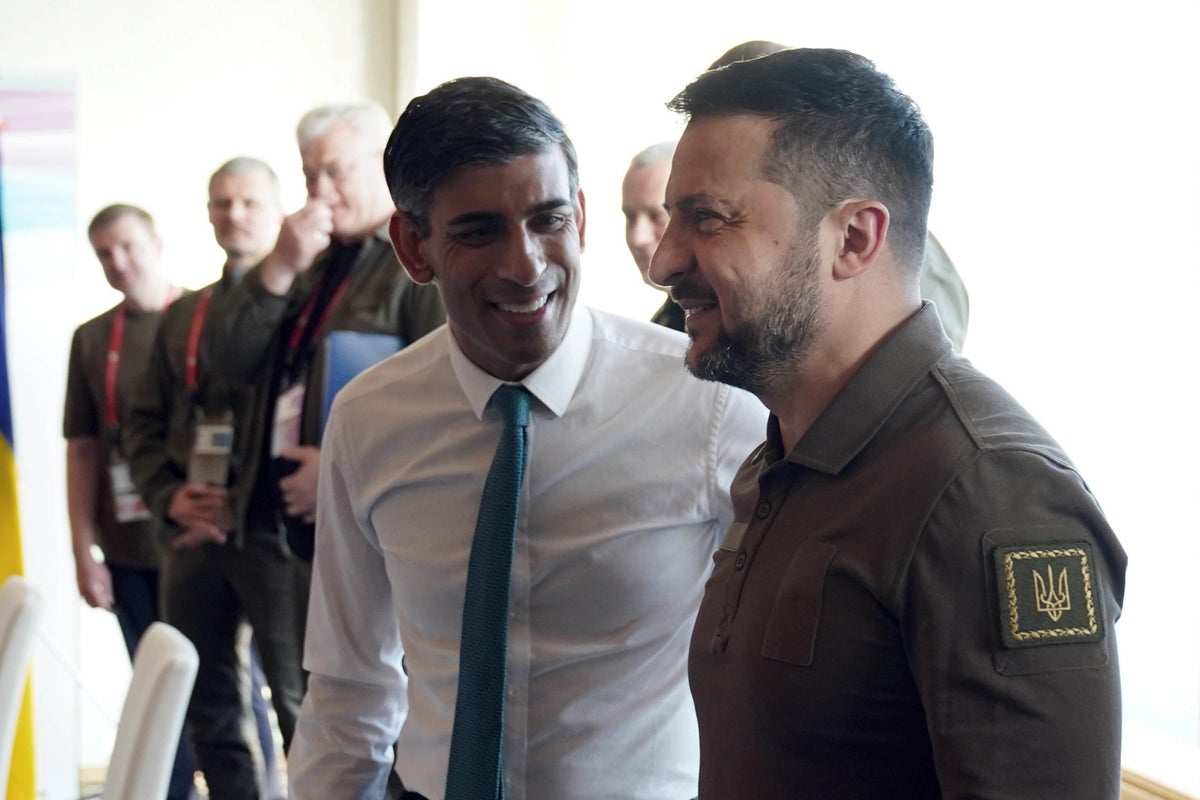 Rishi Sunak has met Volodymyr Zelensky at the G7 summit in Hiroshima after the Ukrainian president closed in on obtaining the F-16 fighter jets he wants to fight off Russia.
"Good to see you," the Prime Minister said, slapping him on the back after they greeted each other with an embrace. "You made it."
Asked by reporters if it was a good day for Ukraine, Mr Zelensky smiled, nodded and said "thank you so much".
He is on course to receive the boost of being donated advanced fighter jets after US president Joe Biden authorised western allies to transfer them to Kyiv.
Mr Zelensky tweeted: "Japan. G7. Important meetings with partners and friends of Ukraine. Security and enhanced cooperation for our victory. Peace will become closer today."
Mr Zelensky flew into Japan for what had been a surprise visit until the news trickled out on Friday.
Having hosted him on Monday in his Chequers retreat, the Prime Minister warmly welcomed Mr Zelensky to a summit meeting room in Hiroshima, where allies are discussing their support for Ukraine.
"It was great to see you in the week," Mr Sunak told him.