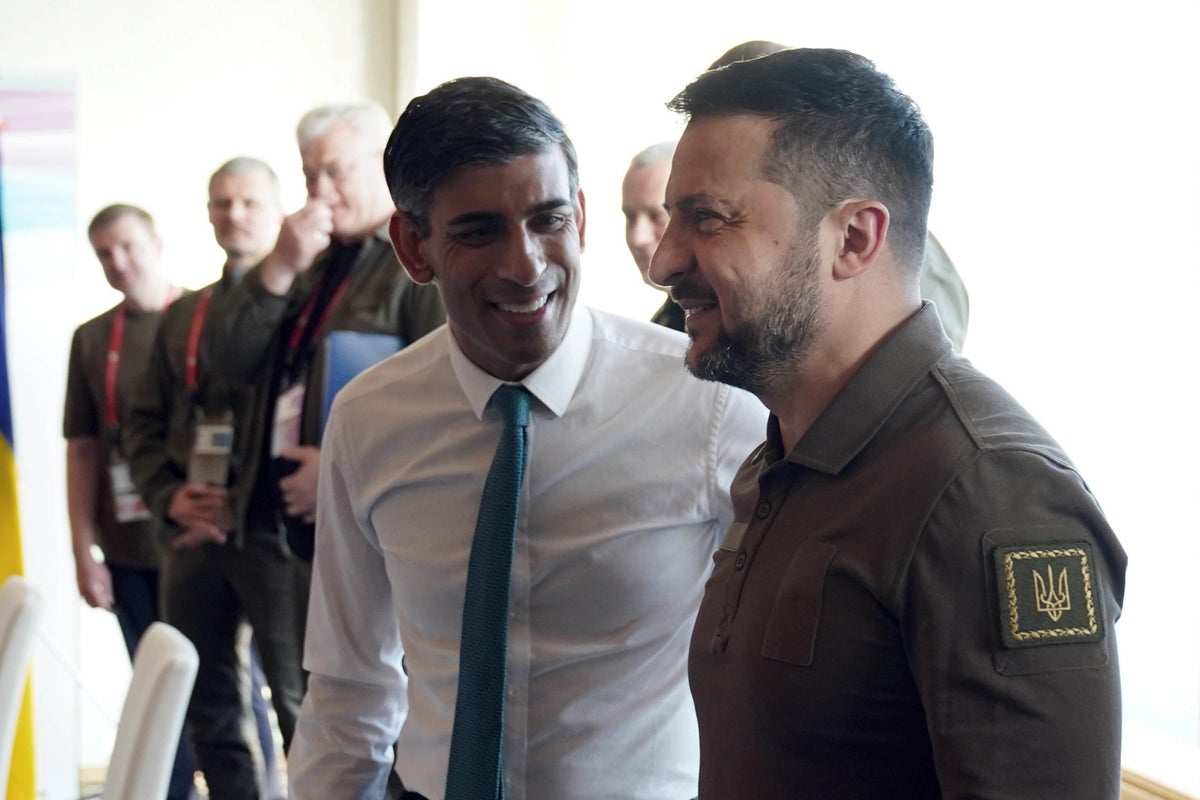 Rishi Sunak greeted Volodymyr Zelensky with a hug as they met one another at the G7 summit in Japan on Saturday 20 May.
"You made it," the prime minister said, embracing the president of Ukraine before they sat down for talks.
The pair were then seen chatting as they took their seats, a few hours after Mr Zelensky arrived in Hiroshima.
He is also expected to have direct engagement with Joe Biden at the summit, as well as a meeting with Japan's prime minister Fumio Kishida.
Click here to sign up for our newsletters.