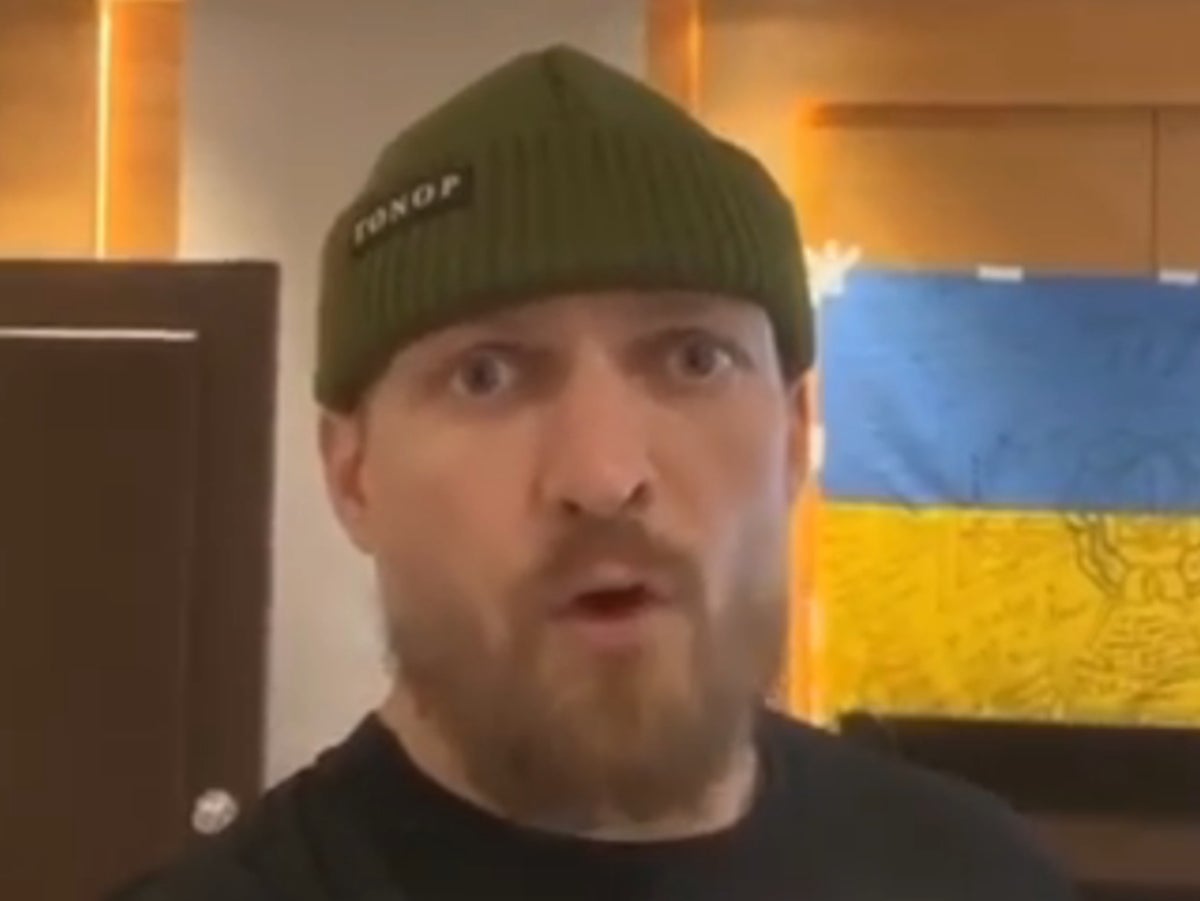 Oleksandr Usyk has claimed that Tyson Fury's antics around a rematch clause could derail a potential fight between the world heavyweight champions.
Fury and Usyk are set to clash on 29 April at London's Wembley Stadium, where the winner would emerge as the first undisputed heavyweight champion since Lennox Lewis in 2000. While the WBA has announced that an 'agreement' has been reached, the fight is still not official.
Talks seemed to stall over monetary demands last week, until Usyk appeared to accept a 70-30 purse split in Fury's favour. Usyk also urged the Briton to donate $1million to Ukraine's war effort against Russia.
Then, on Monday (13 March), Fury called on Usyk to go without a rematch clause, before the latter accused Fury's team of suggesting the clause in the first place.
Fury had said, "Usyk's people have been talking about rematch clauses and all that b******s," but Usyk responded in a social-media video: "Greedy belly, the rematch clause came from your side, not mine.
"Stop whining and talking, be a man. Send the contract or vacate the belt. I need undisputed and not to play your stupid games."
Earlier in the day, Usyk's promoter Alex Krassyuk had told Talksport: "When we started the negotiations, Fury's side was the first to ask for the rematch. They were the first to ask for the rematch, and we supported this. As soon as Usyk accepts a 'no rematch' clause, they will still be searching for another thing to find, and pull out of the fight.
"I tell you why: He bluffed, and Usyk called his bluff – this is 100 percent. He didn't expect Usyk to accept 70-30.
"He was not in a training camp, and we saw the next morning the theatrical performance that he was pretending to jog and fight someone in the ring. It's all about nothing. He's not prepared, he's scared to fight. He will try to find a way to avoid Usyk for as long as possible.
"We don't trust him, we don't believe him."
Fury, 34, holds the WBC heavyweight title, while 36-year-old Usyk is WBA, WBO, IBF and IBO champion.
Fury last fought in December, beating Derek Chisora for the third time to retain the WBC belt in London. Meanwhile, Usyk last boxed in August, outpointing Anthony Joshua for the second time in 11 months to retain the unified heavyweight titles that he took from the Briton in 2021.
Both Fury and Usyk are undefeated, with the latter having previously reigned as the only undisputed cruiserweight champion of the four-belt era.
Click here to subscribe to The Independent's Sport YouTube channel for all the latest sports videos.