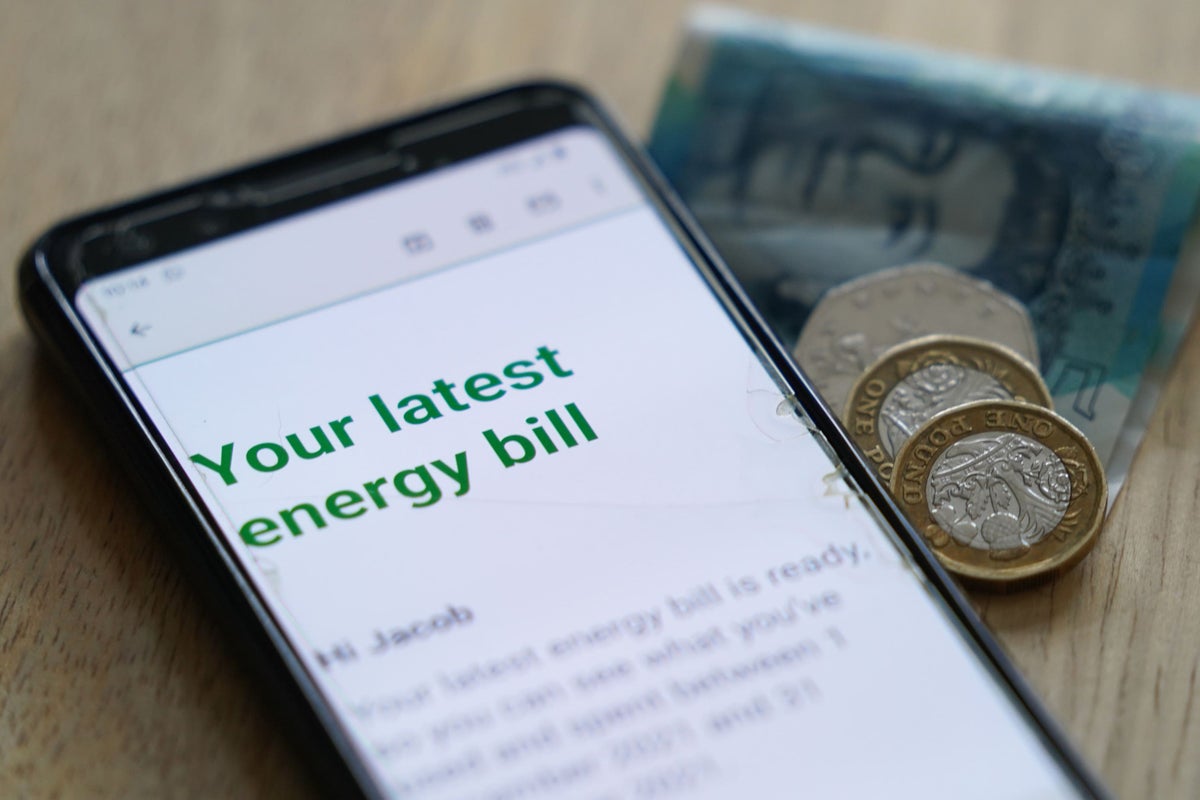 A further interest rate rise to 5.5 per cent could well be on the cards this autumn.
Although the Consumer Prices Index measure of inflation fell from 7.9 per cent in June to 6.8 per cent in July, it still remains well above the Bank of England's 2 per cent target.
The Bank's Monetary Policy Committee, the body responsible for the decision, has already signalled its intention to announce another hike going into October, with policymaker Catherine Mann telling the Canadian Association for Business Economics she is inclined to "err on the side of over-tightening" to avoid "embedding" inflation.
Such a move would represent a further unwelcome development for many homeowners already struggling with mortgage payments, particularly those with tracker or standard variable-rate mortgages that follow the central bank's lead, although Ms Mann did add: "If I am wrong, and inflation decelerates more quickly and activity deteriorates more significantly, I will not hesitate to cut rates."
The news earlier this summer that British wages had risen at a record rate and that food prices in supermarkets had begun to climb down might have suggested the cost of living crisis was finally on its way out.
However, the positivity masked the fact that core inflation – which removes volatile food and energy prices from the equation – remains stubbornly unchanged at 6.9 per cent, leading some experts to warn that any gains would be devoured by the ever-higher cost of borrowing.
With that frustrating backdrop in mind, here is a look at what state financial support is available to households this October.
Support payments
Despite the expiration of Rishi Sunak's Energy Bill Support Scheme at the end of March this year (an initiative that handed out £400 in monthly instalments of £66 and £67), millions of households on low incomes will receive further cost of living support from the government worth up to £1,350 in total this calendar year.
Eight million eligible means-tested benefits claimants, including people on universal credit, pension credit and tax credits, will soon receive the next £300 instalment of the cost of living payments as part of a programme that began this spring, with the money going directly to bank accounts in three tranches, the Department for Work and Pensions (DWP) has said.
The payments will total £900 overall.
A separate £150 payment for more than six million people with disabilities has already gone out and an extra £300 for over eight million pensioners is coming this winter.
Here are the payment windows that have been announced so far, with more precise dates expected later in the year:
£301 – First cost of living payment – already issued between 25 April and 17 May (or 2 to 9 May for people on tax credits but no other low-income benefits)
£150 – Disability payment – issued between 20 June and 4 July 2023
£300 – Second cost of living payment – during autumn 2023
£300 – Pensioner payment – during winter 2023/4
£299 – Third cost of living payment – during spring 2024
Benefits going out as usual
The usual state support in the shape of benefits and pensions payments will also be going out as normal in October, with no bank holidays scheduled to confuse delivery dates.
Anyone expecting to receive any of the following from the DWP can expect their money on the usual date this month.
Universal credit
State pension
Pension credit
Disability living allowance
Personal independence payment
Attendance allowance
Carer's allowance
Employment support allowance
Income support
Jobseeker's allowance
For more information on how and when state benefits are paid, please visit the government's website.
Energy Price Cap drops again
The sweltering late summer heatwave we saw in September might not have been comfortable for everyone but it did at least greatly reduce the need for having the central heating switched on, which proved such an expense over the course of last winter.
We can expect some of that warmth to linger as autumn gets underway in earnest, further reducing the demand on radiators, for the time being at least.
Meanwhile, the energy crisis that began to drive up electricity and gas prices a year ago has largely been brought under control and the government's Energy Price Guarantee (EPG) – introduced by short-lived prime minister Liz Truss in September 2022 to ensure households paid no more than £2,500 for their power, with the government subsidising the remainder owed to providers under Ofgem's Energy Price Cap (EPC) – finally fell into irrelevance when the cap dropped below £2,500 in July.
At that point, with a dramatic decrease of 17 per cent from £3,280 in the second quarter to £2,074 for the third coming into effect, the average consumer reverted to paying the cap's rate as normal, rendering a corresponding hike in the EPG to £3,000 a harmless technicality for most.
Ofgem has since announced that the EPC will be set at £1,923 for the final quarter of the year (or £1,949 for those on pre-payment plans).
The latest fall is reflective of recent drops in wholesale energy prices – the amount energy firms pay for their electricity and gas before supplying it to households – and, although it is a significant slide from the eye-watering rates of the last two years, the figure still remains almost £1,000 a year above pre-pandemic levels.
As for what might happen next, analysts at Cornwall Insight see almost no change likely by the time the next EPC is announced for the quarter beginning 1 January 2024, at which point it predicts the typical annual bill be at £1,932.24.
The forecaster is currently predicting small declines for the second and third quarters of next year as well before a slight uptick comes in for October 2024.
Despite that, the picture is, on the whole, looking far more stable than it did a year ago, when the rumbles of Russia's war in Ukraine were first being felt in global energy markets.