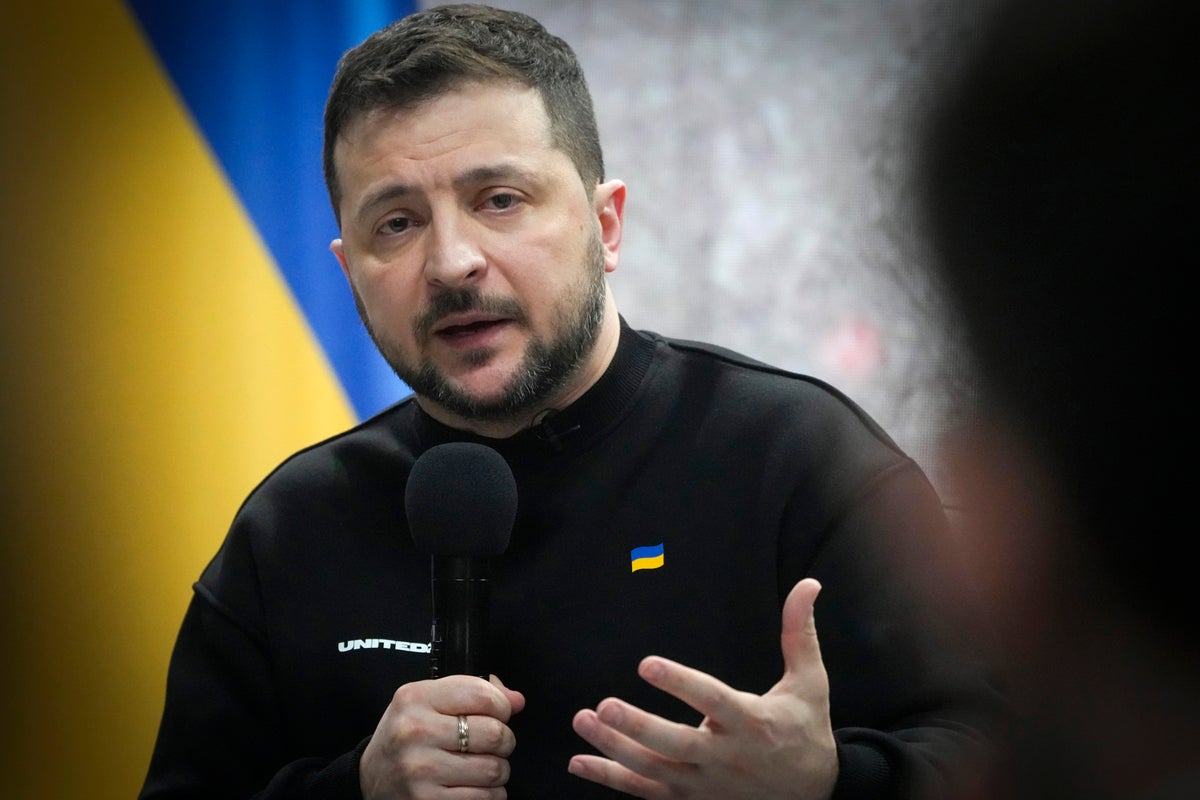 Ukrainian president Volodymyr Zelensky has said the country "needs the world's attention even more than before" as he thanked British journalists for their "vital support" in the war against Russia.
In a keynote address to a conference in London on Wednesday (15 March), Mr Zelensky urged more reporters to travel to Ukraine to "spread the truth about the Russian aggression, support our defence, and give Ukrainian life worth."
He told representatives of the British media the country had issued over 15,000 accreditations to foreign journalists since the beginning of the conflict.
Click here to sign up for our newsletters.