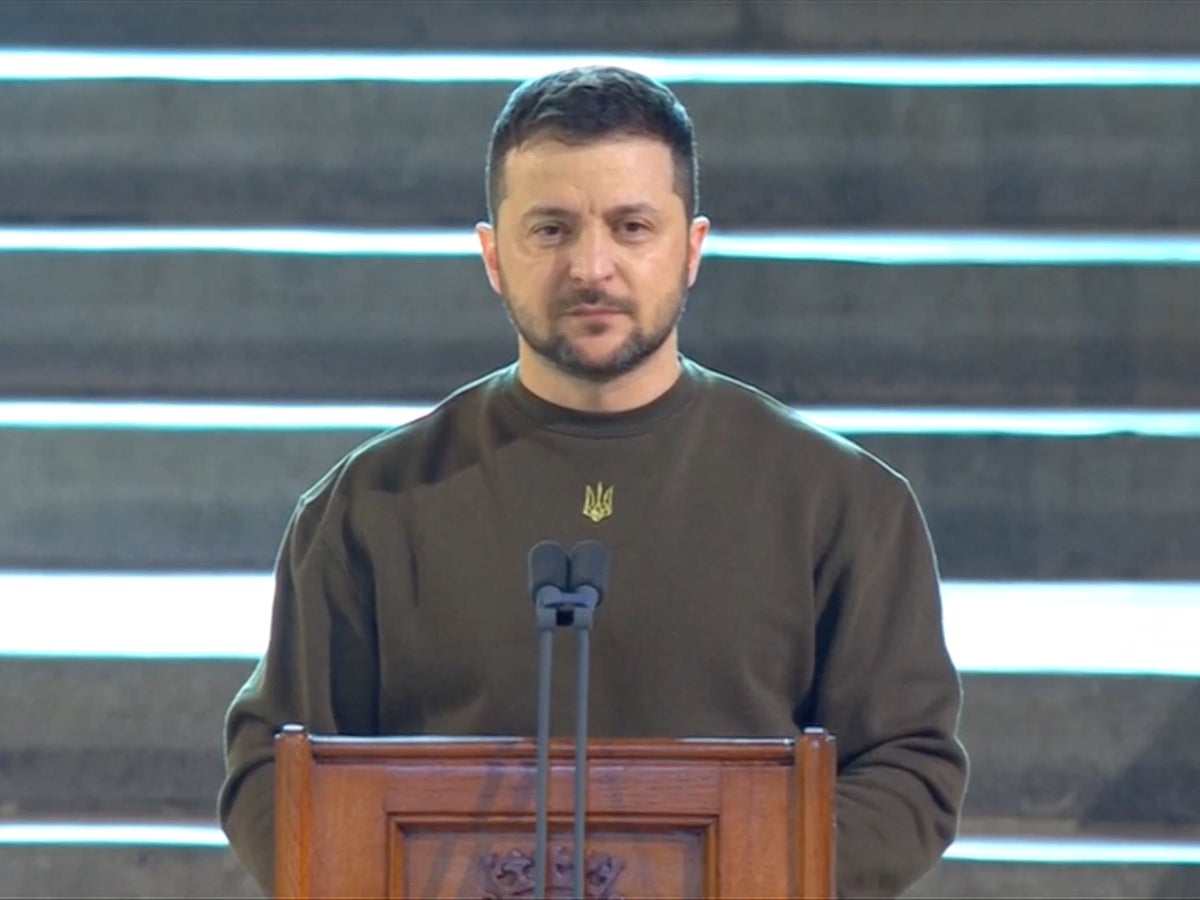 Ukrainian president Volodymyr Zelensky has urged Rishi Sunak government and other western leaders to provide his country with fighter jets.
The war leader used his historic address to parliament to urge the UK and the West to provide fighter jets, telling MPs: "Combat aircraft for Ukraine, wings for freedom."
He said: "Two years ago, I left parliament thanking you for the delicious English tea. Today I will leave parliament today thanking all of you in advance for powerful English planes."
Mr Zelensky, set to meet King Charles III at Buckingham Palace later, added: "In Britain the King is an airforce pilot. In Ukraine today every airforce pilot is a king."
Mr Sunak has come under pressure – from predecessor Boris Johnson and others – over her decision not to send fighter jets.
No 10 said last week that it was "not practical" to send British aircraft to the warzone. But Sunak announced on Wednesday that he was expanding British training to Ukrainian figher pilots.
Mr Sunak said on Wednesday that he was "proud" to announce an expansion in training from soldiers to both jet pilots and marines to help Ukraine able "defend its interests well into the future".
More follows…