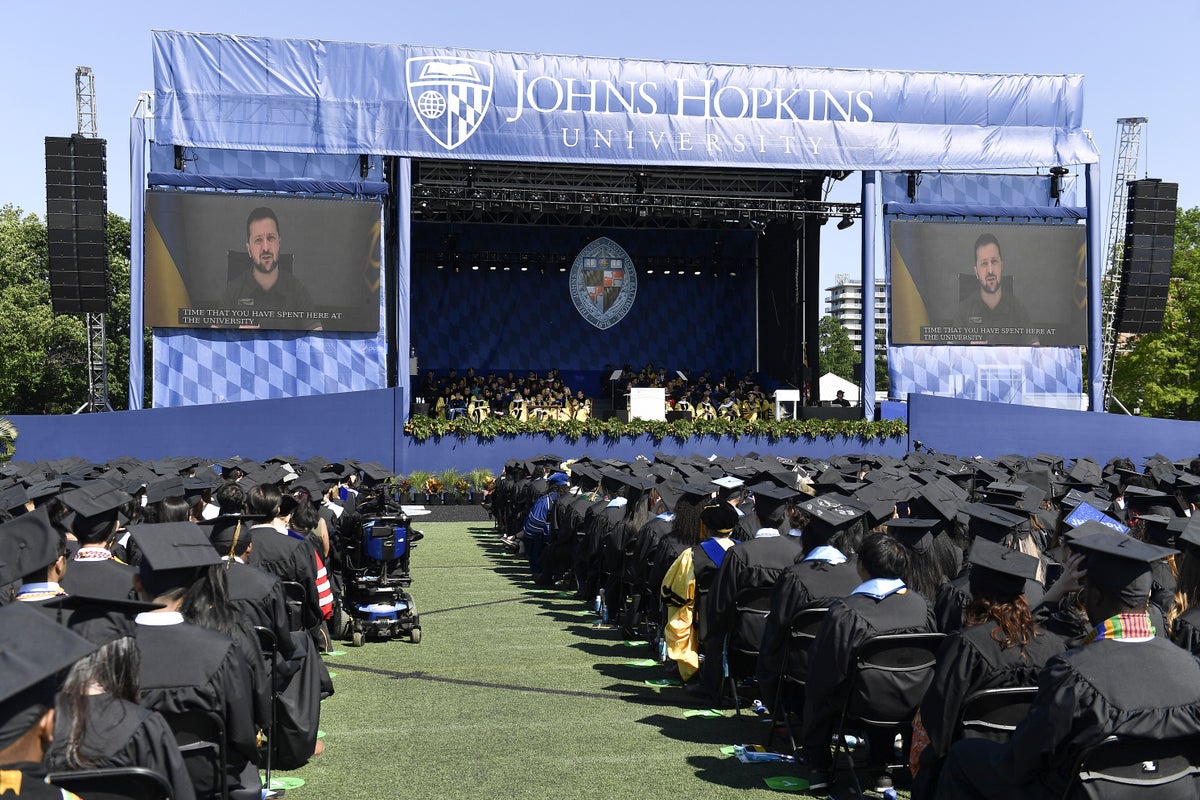 Volodymyr Zelensky received a standing ovation after delivering a speech to graduates of John Hopkins University.
The president of Ukraine – appearing via satellite – spoke movingly about the indispensable ideals of freedom, self-determination and democracy, and his nation's fight to defend those ideals.
Mr Zelensky's remarks were broadcast live on giant screens next to the graduation stage at Homewood Field, Baltimore, where graduates and their families gathered.
Almost no one in attendance knew in advance that Zelensky would be the speaker.
Click here to sign up for our newsletters.