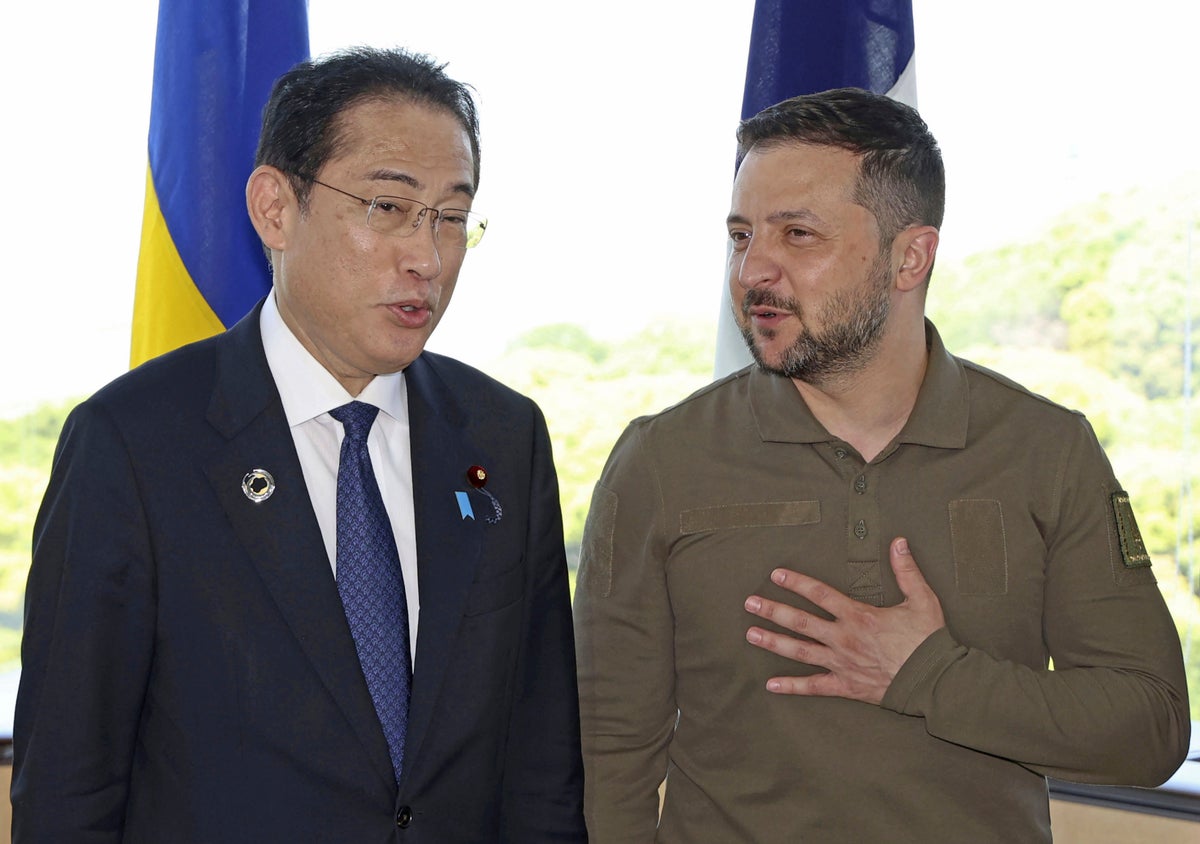 Volodymyr Zelensky and Fumio Kishida laid wreaths at Peace Memorial Park in Hiroshima, Japan.
The Ukrainian president and Japanese PM paid tribute to victims of the WW2 atomic bomb attack which killed about 140,000 people.
Ukraine has been the main focus of the summit.
The G7 nations had unveiled a slew of new sanctions and other measures meant to punish Russia after 15 months of the invasion of Ukraine.
Click here to sign up for our newsletters.