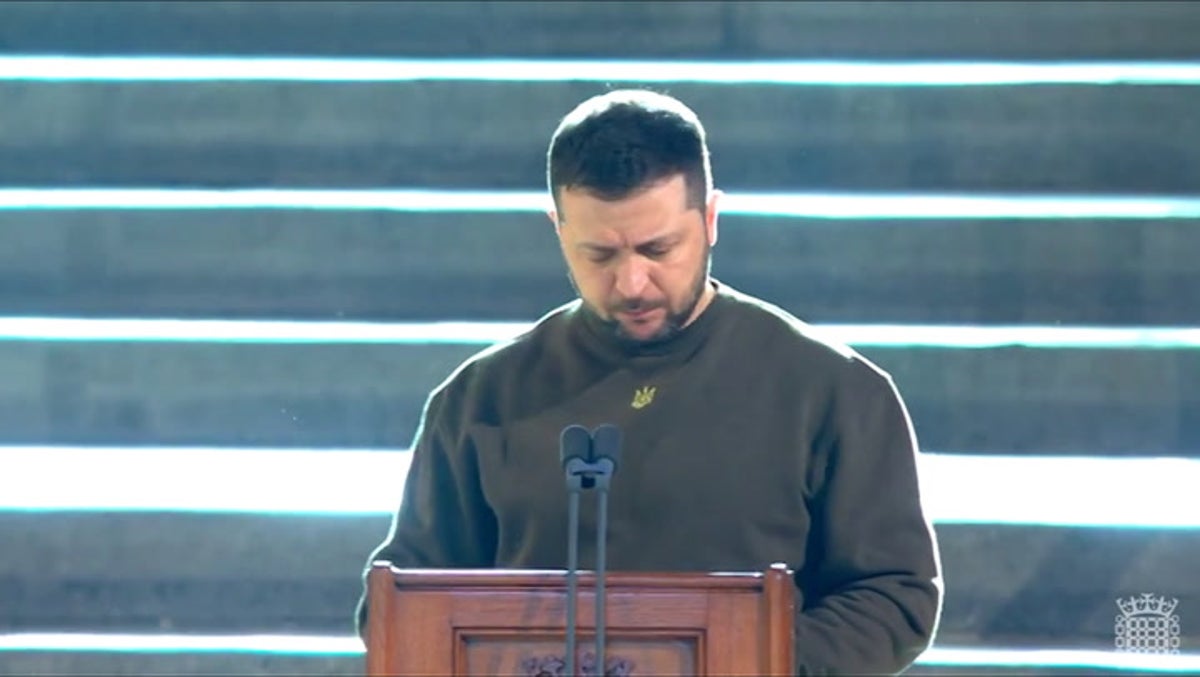 Volodymyr Zelensky addressed parliament today, 8 February, in his first visit to the UK since Russia invaded Ukraine almost one year ago.
The Ukrainian president was greeted by cheers and applause by hundreds of MPs who filed into Westminster Hall to hear his speech.
Thanking the UK for its military assistance, Mr Zelensky expressed his gratitude "on behalf of every father and every mother who are waiting for their brave sons and brave daughters back home."
Mr Zelensky prompted laughter as he remembered a meeting with Speaker Sir Lindsay Hoyle in which the two had afternoon tea.
Click here to sign up for our newsletters.