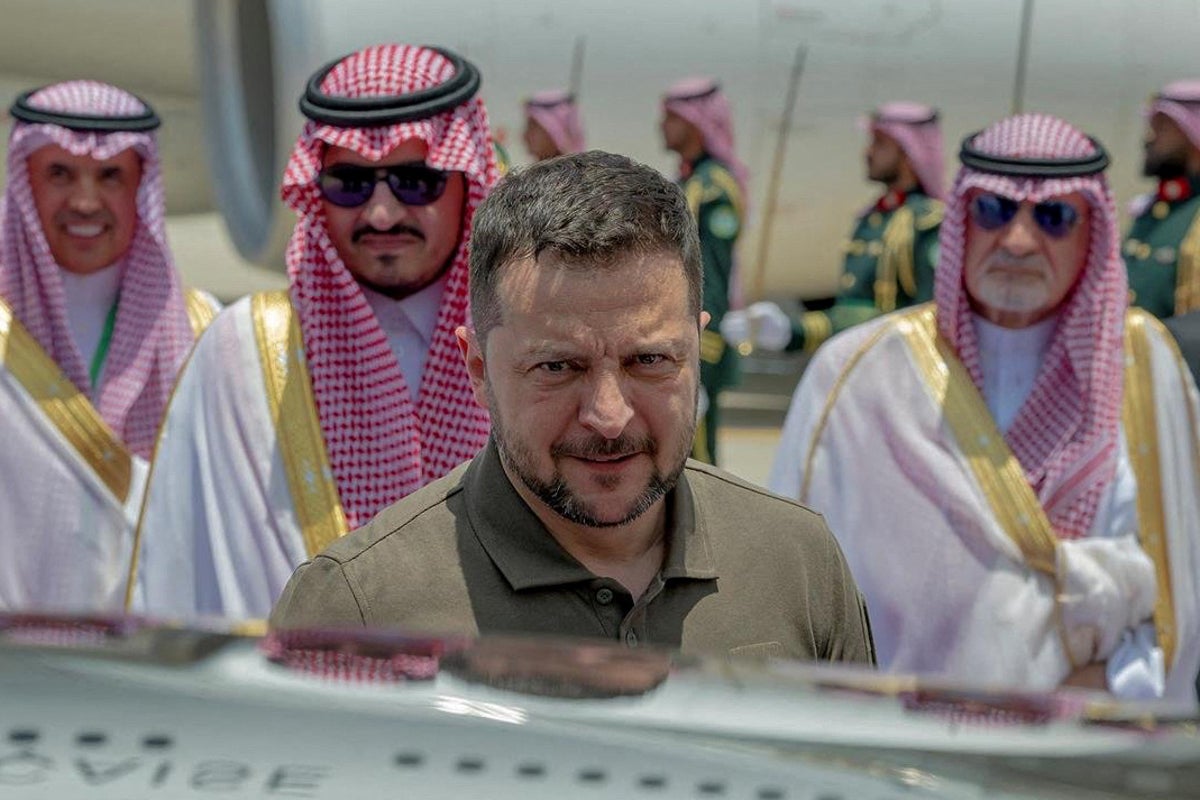 Volodymyr Zelensky has accused some Arab leaders of "turning a blind eye" to Russia's invasion of his country.
The Ukrainian president on Friday attended an Arab League summit in Saudi Arabia seeking support in the region for his war effort.
Appearing to invoke the Arab world's own history of occupation, he said the leaders in the hall would understand that Ukraine "will never submit to any foreigners or colonisers. That's why we fight."
But the president added: "Unfortunately, there are some in the world and here among you who turn a blind eye to those [prisoner of war] cages and illegal annexations.
"I'm here so that everyone can take an honest look, no matter how hard the Russians try to influence, there must still be independence."
Syria, whose president Bashar al-Assad attended the meeting, has backed Russia's invasion, while other states in the group have sought to maintain good relations with Moscow.
Saudi Arabia, which hosted the summit, has supported a UN resolution calling for Russia to withdraw its droops and pledged $400 million in humanitarian aid to Ukraine.
But it has resisted imposing sanctions on Russia and presented itself as neutral in the conflict.
Russia enjoys some economic link with most Gulf states as a fellow member of the oil producers' alliance OPEC+.

World news in pictures
Show all 50
Shortly after arriving in Jeddah the Ukrainian leader wrote on Twitter: "The Kingdom of Saudi Arabia plays a significant role and we are ready to take our cooperation to a new level."
Mr Zelensky will travel to Japan on Sunday to meet with G7 leaders, where British PM Rishi Sunak is due to give a press conference.
On Friday Mr Sunak warned Vladimir Putin that "we're not going away".