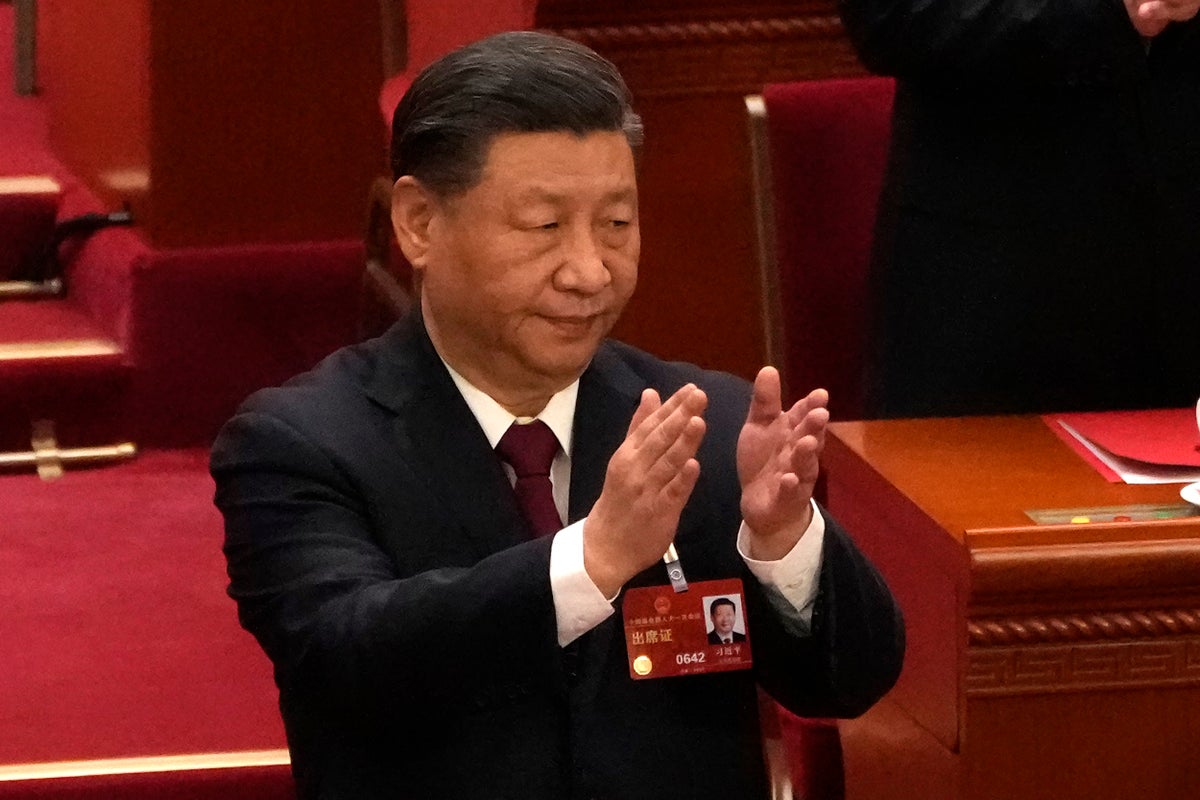 China needs to develop and modernise its military in a way that it becomes a "great wall of steel", Xi Jinping said on Monday in his first speech since he secured an unprecedented third five-year term as China's president.
In October, Mr Xi had already clinched a third term as head of the ruling Communist Party.
"(We must) build the People's Liberation Army into a great wall of steel that effectively safeguards national sovereignty, security, and development interests," he was quoted as telling the nearly 3,000 delegates of the National People's Congress (NPC), reported CNN.
Mr Xi, China's most powerful leader since Mao Zedong, earlier pledged to "build a prosperous, strong, democratic, civilised, harmonious and great modern socialist country".
He said that the country must achieve greater self-reliance in science and technology as the US continued to cut access to chip making equipment.
In his third term, Mr Xi is expected to tighten party oversight over security matters, a move that comes after he replaced top security officials with his trusted allies.
At a closed-door meeting last week with government advisers, Mr Xi said the West, led by the US, "has implemented all-round containment to suppress China", Reuters reported, citing Chinese state media.
Also on Monday, China's parliament approved changes to a law that would allow it to pass emergency legislations more quickly.
Xinhua news agency reported that the amendment to the Legislation Law, which governs how laws are enacted, gives the country's parliament's highest body-the 170-member National People's Congress Standing Committee- special powers to pass laws after just one review session.
Readouts from delegates' meetings published during the annual parliamentary gathering said that the move was an "important measure" to "further improve the quality and efficiency of legislation", and an "inevitable requirement for strengthening the (ruling Communist) party's overall leadership over legislative work," reported Reuters.
Critics say that the move could further erode public debate and scrutiny in China.
The amended Legislation Law could be "abused and may well be abused in ramming through laws without much consultation or public notice," Julian Ku, professor of constitutional law at Hofstra University in New York was quoted as saying.
The controversial national security law imposed by China on the semiautonomous city of Hong Kong, criminalising a broad range of vaguely defined offences intended to stifle dissent, was also passed after being reviewed only once by the NPC Standing Committee.
Additional reporting by agencies