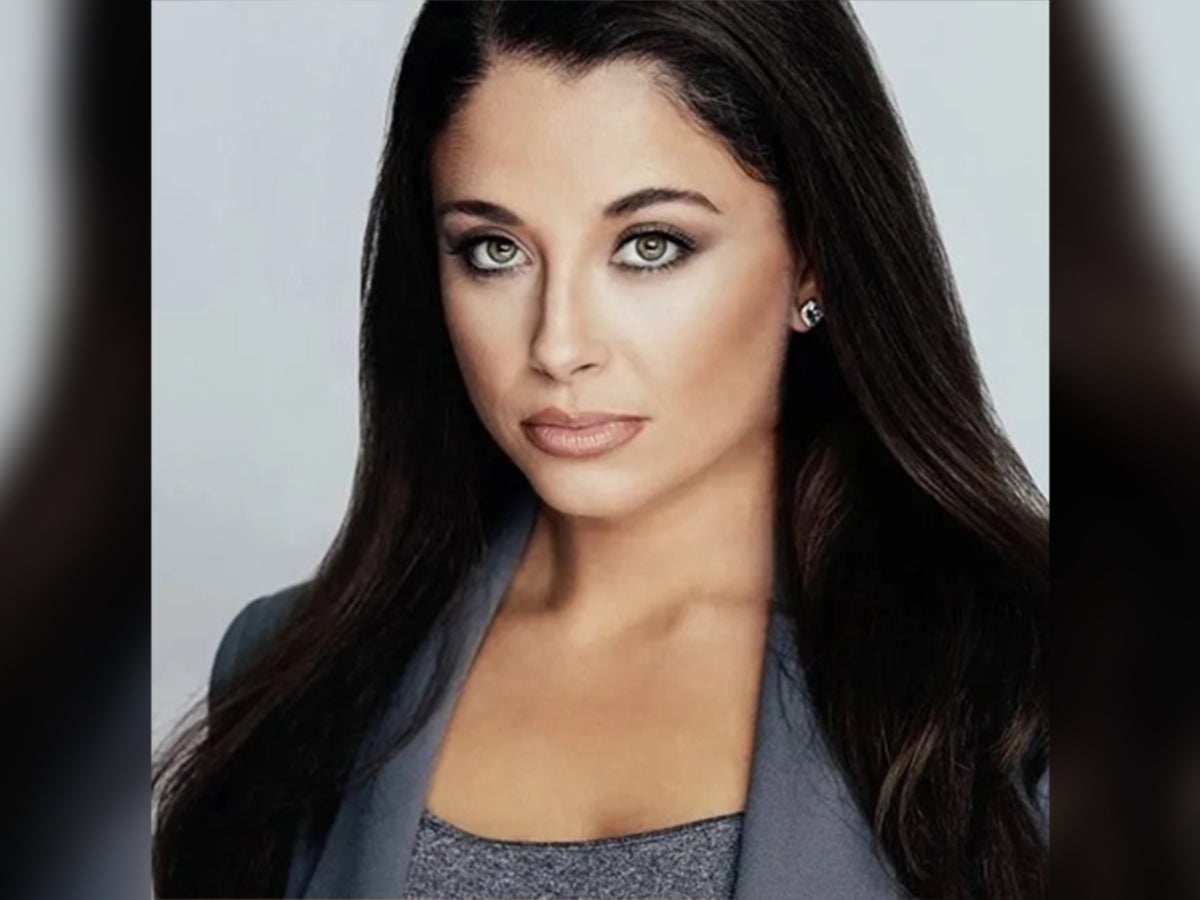 Renowned US lawyer Jasmine Rand has spent much of her career fighting to get justice for the families of Black people who have died as a result of state violence.
As a female lawyer trying to break through in a male-dominated world, Ms Rand, who runs her own law firm in Miami, Florida, has faced myriad obstacles.
But she's also experienced inequality from the other, more privileged side. As a white woman working on civil rights cases, Ms Rand acknowledges that she will never fully understand the racial injustice that she works so hard to fight.
"Early on in my career, I acknowledged the limitations I have based on my race because I will never understand what it is to be Black and I will never understand what it's like to be discriminated against (in that way)," Ms Rand, who's from Vermont in Washington, told The Independent.
"It's a unique position to be in, where I'm working in this area as a lawyer and an academic but can never fully understand because I'm not a racial minority."
She adds: "My goal is to serve my brothers and sisters. I think when you're serving with really a pure heart, people see that."
Ms Rand joins a long history of white allies contributing to US civil rights advancement – from Anne McCarty Braden and Edgar Chandler to William Lewis Moore, Mary White Ovington and more.
She is arguably best known for her work with the families of Trayvon Martin – a Black teenager who was shot dead by a neighbourhood watch coordinator in Florida in 2012 while walking home from a trip to a convenience store – and George Floyd – whose death at the hands of a white police officer in 2020 sparked global protests – but has won multimillion-dollar cases in catastrophic personal injury, wrongful death cases and state violence cases.
After receiving her law doctorate, Ms Rand began working with Benjamin Crump, a leading civil rights attorney, in 2012, who she regards as a mentor to this day. He walked her down the aisle at her wedding, three years ago.
She is currently part of the team representing the relatives of Tyre Nichols, the 29-year-old Black father who died after being beaten by Memphis Police officers during a traffic stop, along with Mr Crump and Antonio Romanucci – Mr Nichols' family attorneys.
Last month, The Independent revealed that an urgent United Nations appeal has been filed by Mr Nichols' family members and their legal team.
Activism
Ms Rand, 40, says that a "love" for others drives her career path, with the aim of helping others through a legal career, having been an aspiration of hers since the age of 10.
She studied African American studies at undergraduate level prior to her doctorate, and made it her business to study how the mechanisms of power oppress marginalised communities.
However, Ms Rand's path has not been without risk. She is used to dealing with regular threats, made to both her and her loved ones.
"There have been occasions when I feel real fear because of what I do," she says. "I receive threats on a regular basis; I once came off an interview on Fox News and a stranger called me, making threats, having just found out my home address."
Mr Crump faces even more devastating intimidation tactics and threats to his life as a Black, male attorney, Ms Rand added.
"Ben gets many more threats than I do – and more credible ones. I can't even comment on the nature and type he gets, because that's how real and serious they are."
What's more, being married to a Black man herself, and currently awaiting the birth of their first child, has highlighted the potential dangers for them as a family.
It's particularly felt when they attend anti-racism protests, Ms Rand added.
"I never thought about my safety when I was doing certain marches or being in certain spaces; I do believe that just by virtue of my race, I'm safer," she said.
"Now, it's very distracting to attend those events with my husband and be concerned for his safety.
"Although there are safety considerations for me, certainly, because of the threats I receive on a regular basis, there's a lot more that could go wrong with my husband (as a Black man) from angry people or from the police."
Given the precarious nature of civil rights law in a country that's fraught with institutional racism, police brutality and inadequate gun regulation laws, how would the attorney feel if her unborn son were to follow in her footsteps and choose a similar career?
"My heart could not take my son doing what is emotionally traumatic and dangerous work – and it would be more dangerous for him than for me," Ms Rand said.
"I pray that my child follows a path of servant leadership; it's very important to both my husband and I that whatever his calling is in life, it is in service to others."
International appeals
From cases in Jamaica – a country that she describes as her "first love" – to Morroco, the lawyer has been called to work on social justice issues outside of the US.
Along with a team of international lawyers, Ms Rand lobbied the United Nations to take action on racism at borders in Ukraine, a travesty which was first reported on by The Independent.
The struggle for equality is undoubtedly an international one that knows no border.
"As the world evolves, we are becoming more and more interconnected and it feels increasingly globalised," Ms Rand said.
"With the advent of social media, citizens of various countries can share the plight in real time of what's happening in their nation."
Recently, a UN group denounced the UK as an institutionally racist country where Black people are living in fear for their lives.
Prior to this, Ms Rand appeared as a special guest at the Law Centres Network's annual conference in the UK in November, where she addressed the importance of tackling systemic racism around the world.
As ever, the eyes of US civil rights champions are on the UK and its track record on race equality. Earlier this year, the eminent Reverend Al Sharpton visited London and offered British activists guidance on the future of UK activism.
"We, in the US, are starting to get calls by advocates to assist in the social justice movement of issues pertaining to racial justice happening in the UK," Ms Rand added.
"We make every effort to support not just what's happening in terms of racial justice in the US, but in the UK and other parts of the world as well."