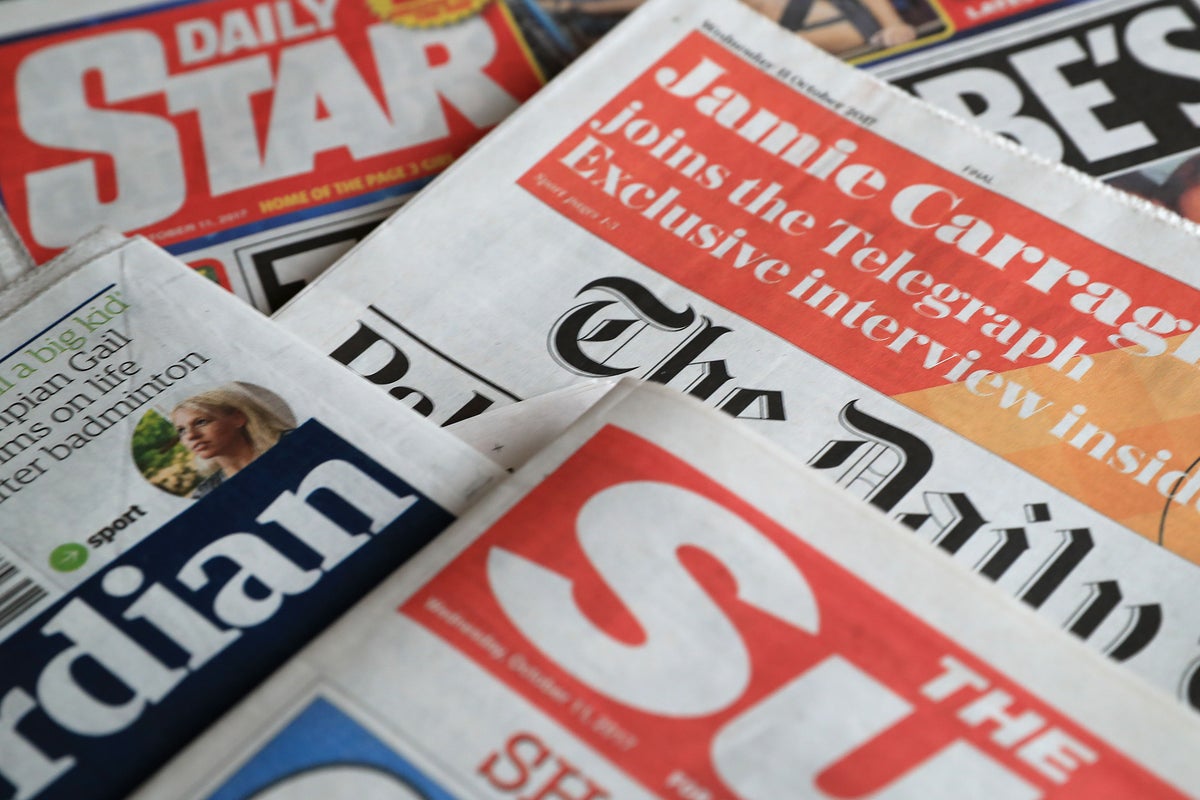 The Prime Minister's efforts to negotiate with the European Union in order to solve Brexit-related issues make the front pages of several of Saturday's papers.
The Telegraph says Rishi Sunak hopes to secure a deal on the Northern Ireland Protocol this weekend after claims of last-minute concessions from Brussels.
The Guardian says Mr Sunak is poised to announce a deal as soon as Monday but could face a fresh battle with pro-Brexit Conservative backbenchers in the European Research Group (ERG) and the Democratic Unionist party (DUP).
The Financial Times leads on a warning from Ukraine's western allies to countries helping Russia to evade sanctions.
The Daily Mirror says Environment Secretary Therese Coffey's comment that British consumers should eat more turnips instead of imported food has prompted a run on the root vegetable.
The Daily Star also reports that shoppers have stripped supermarket shelves of turnips with a front page reference to turnip-loving Baldrick from the Blackadder TV comedy series.
The Daily Express suggests the Queen Consort's call to writers to be "unimpeded by those who may wish to curb the freedom of your expression" may have influenced Puffin UK's announcement that Roald Dahl's classic texts will remain in print despite concerns about potentially offensive language.
And the Daily Mail reports on a grieving mother's battle to keep her daughter's killer behind bars.