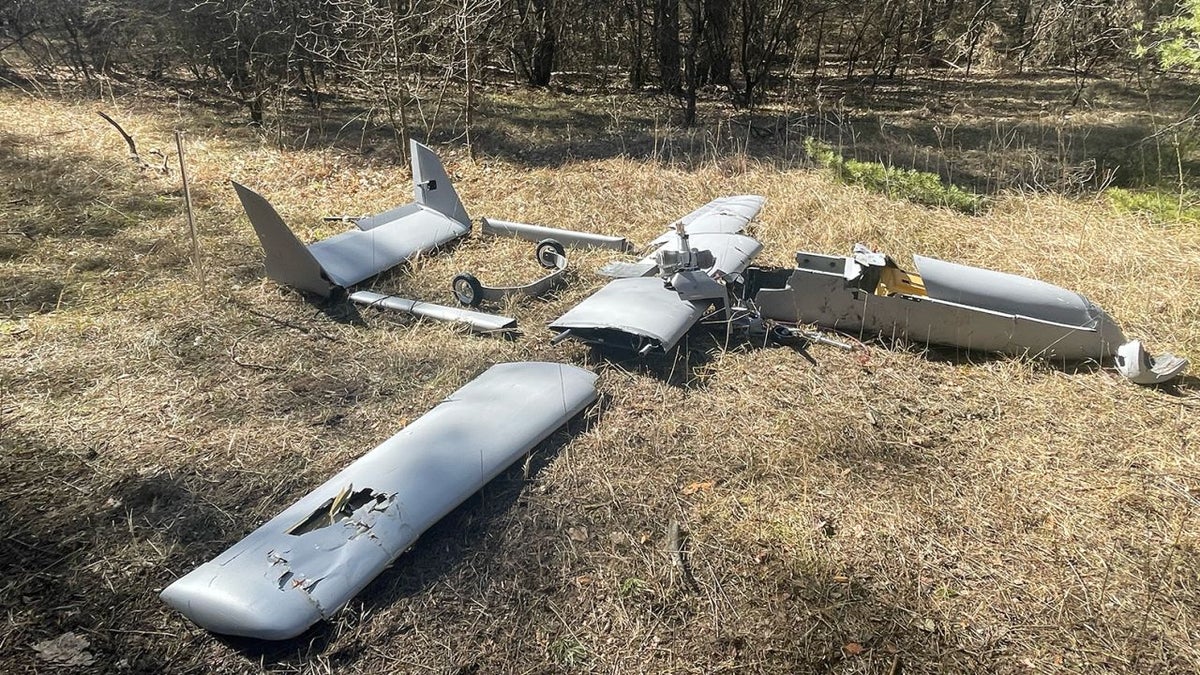 A Chinese-made commercial drone that was retrofitted and weaponised has been shot down in Ukraine.
The Mugin-5, available for sale on Alibaba – China's equivalent of Amazon – was taken out of the sky by AK-47s in the wartorn country over the weekend.
The unmanned aerial vehicle (UAV) was made by a Chinese manufacturer based in the port city of Xiamen, on China's eastern coast.
Mugin Limited, the company that makes the drone, confirmed that the craft discovered near the city of Sloviansk, eastern Ukraine, was one of its own. The firm described the incident was "deeply unfortunate".
Mugin-5 drones are available on Alibaba and other Chinese marketplace websites such as Taobao for around £12,500, tech bloggers say.
Fighters from the 111th Brigade of the Territorial Defense Forces of Ukraine heard the drone overhead and saw a flashing light at around 2am on Saturday morning.
"From the sound, from the signal light, the troops fired a lot at it and knocked down the UAV," Maksim, a 35-year-old territorial defence fighter told CNN.
Maksim said the UAV was flying at very low altitude – close enough to bring it down with hand-held weapons.
The drone did not have a camera fitted, meaning it was not used for surveillance. Experts suggested it could have been used as a "dumb bomb".
"This particular drone that we've been looking at would be much more effective if it had a decent camera in it," Chris Lincoln-Jones, a retired British Army officer, said.
Mr Lincoln-Jones said the discovery of the drone added further evidence to the theory that Russia is not the military superpower that the world might have expected.
"This seems to be a very crude, unsophisticated, not very technologically advanced way of conducting operations," he added.
Both Russia and Ukraine have been using drones in battle since Vladimir Putin launched his illegal war in February last year.
They are used for surveillance purposes and to locate enemy targets and guide artillery targets towards them.
In the past, observers might have had to spend 20 or 30 minutes pinpointing a target, Dr Jack Watling, defence analyst at the Royal United Services Institute, told the BBC in January.
Now, however, he says: "Russian forces can bring their guns to bear on the enemy within only three to five minutes of an Orlan-10 drone spotting the target."
Experts say the main problem with using drones in battle is that they are large, slow-moving and easy to shoot down.