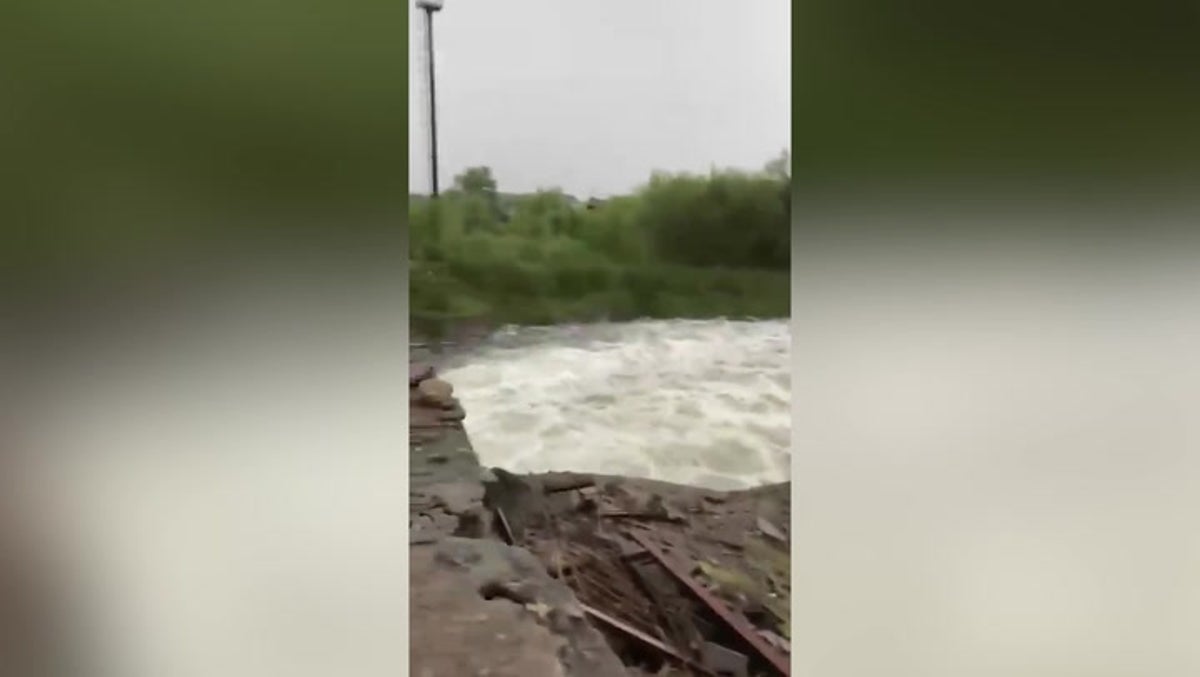 Footage appears to show damage to a dam in Ukraine after Russian shelling.
Water can be seen rushing over the rubble of the Karliv reservoir, located in the Donetsk region, with media reports claiming there is "a severe threat of flooding in the nearby villages".
Pavlo Kyrylenko, head of the Donetsk regional military administration, wrote on Telegram that the strike on the dam took place at "around 5:20pm" on 25 May, leading to flooding and evacuations in the village of Halytsynivka.
Click here to sign up for our newsletters.