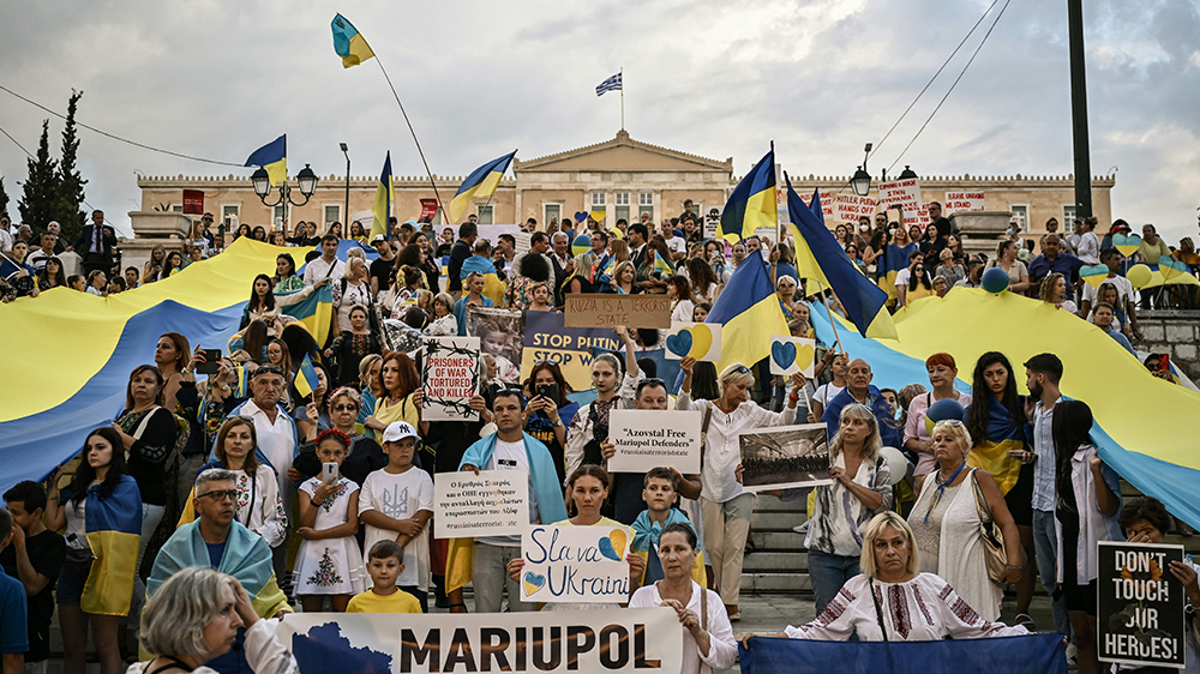 Watch live as Ukrainian people march in Athens to mark one year since Russia began its brutal invasion.
Across the world, ceremonies are taking place to commemorate 365 days since Vladimir Putin's troops began their full-scale attack.
Memorials, candle vigils and other remembrances are planned in tribute to the tens of thousands of people who have died.
Earlier on Friday, Ukraine's president Volodymyr Zelensky addressed members of his armed forces in Kyiv in St Sophia Square, telling the soldiers how "proud" he was of them.
"We all, each and every one, are proud of you," he added.
Western nations estimate that more than 100,000 on both sides have been killed or wounded over the last year, including tens of thousands of civilians.
A US envoy has said that Vladimir Putin will have to face trial for more than 71,000 alleged war crimes since his troops invaded the former Soviet nation on 24 February 2022.
Click here to sign up for our newsletters.