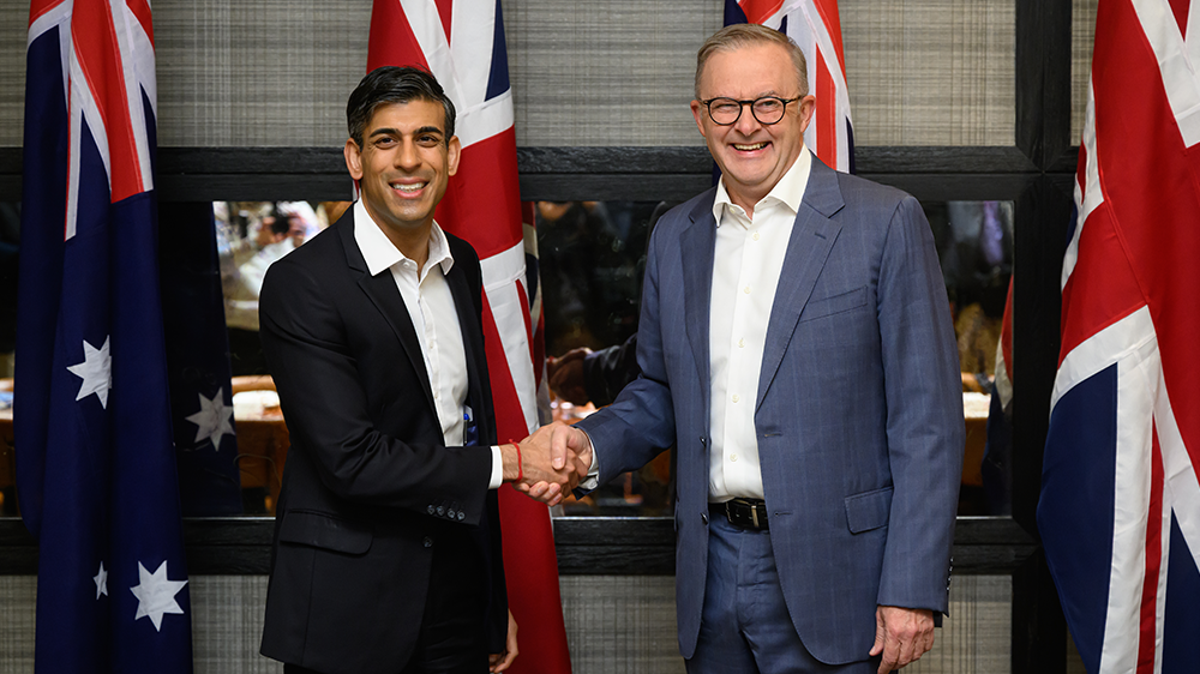 Watch live as Joe Biden, Anthony Albanese and Rishi Sunak hold Aukus talks in San Diego.
The trio are holding talks in California to discuss a defence agreement between the three countries.
According to the White House, Australia will purchase up to five US nuclear-powered submarines which will be delivered "over the course of the 2030s."
US National Security Adviser Jake Sullivan said that they will replace the country's current diesel-powered fleet.
It comes as the UK prime minister has promised to spend an extra £5bn ($6bn) on defence, and the UK published its Integrated Review warning of China's increasing ties with Russia following the invasion of Ukraine.
Click here to sign up for our newsletters.