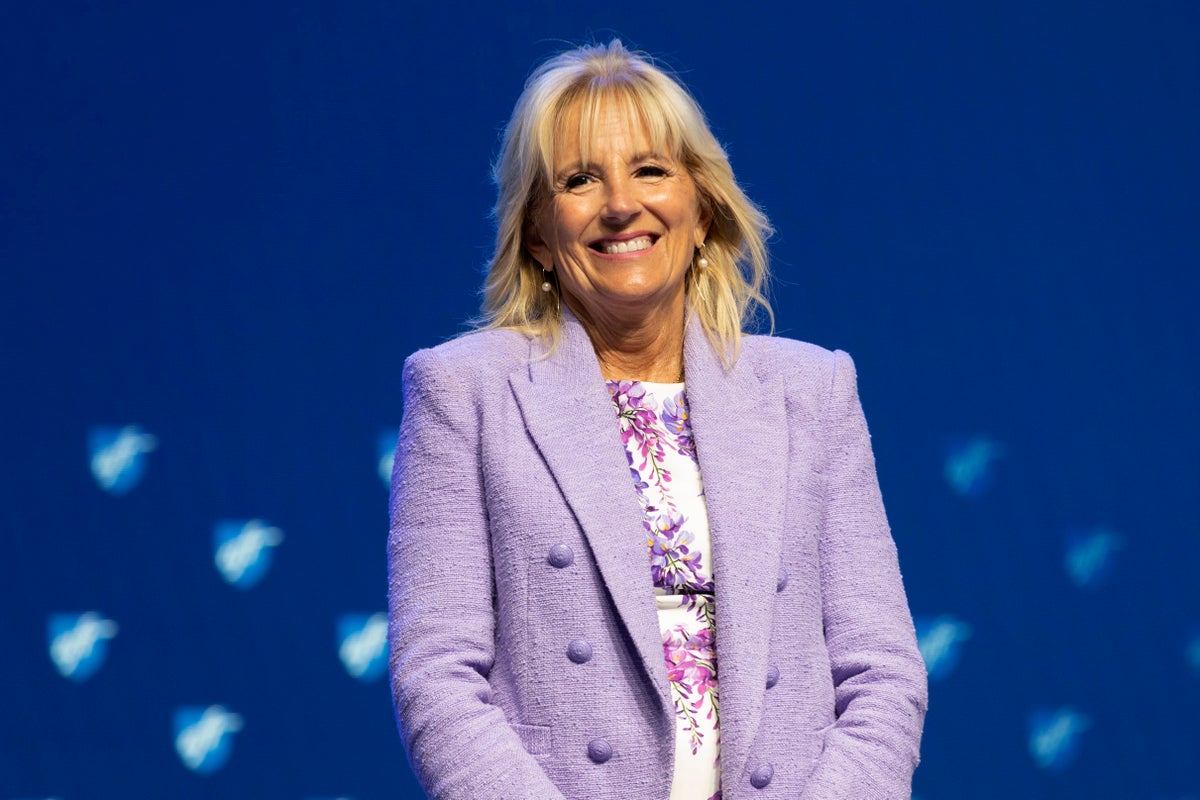 Watch live as Jill Biden hosts the annual International Women of Courage (IWOC) Awards ceremony at the White House with Antony Blinken on International Women's Day.
In a statement marking the celebration, the First Lady's husband, president Joe Biden, said that his administration is working to "expand economic security for women and girls, defend access to health care – including reproductive health care – safeguard women's political participation and human rights, and promote the full participation of women and girls in all facets of society."
Dr Biden and the US Secretary of State will honour 11 female leaders at the ceremony who have "demonstrated exceptional courage, strength, and leadership in advocating for women and girls."
This year's award recipients are Dr. Zakira Hekmat from Afghanistan, Alba Rueda from Argentina, Professor Daniele Darlan from the Central African Republic, Doris Rios from Costa Rica, Meaza Mohammed from Ethiopia, Bakhytzhan Toregozhina from Kazakhstan, Senator Datuk Ras Adiba Radzi from Malaysia, Brigadier General Bolor Ganbold from Mongolia, Bianka Zalewska from Poland, Yuliia Paievska from Ukraine.
The Women and Girl Protestors of Iran will be recognised with the Madeleine Albright Honorary Group Award for their courage in protesting the death of Mahsa Amini and state-sponsored violence against women.
Sign up for our newsletters.