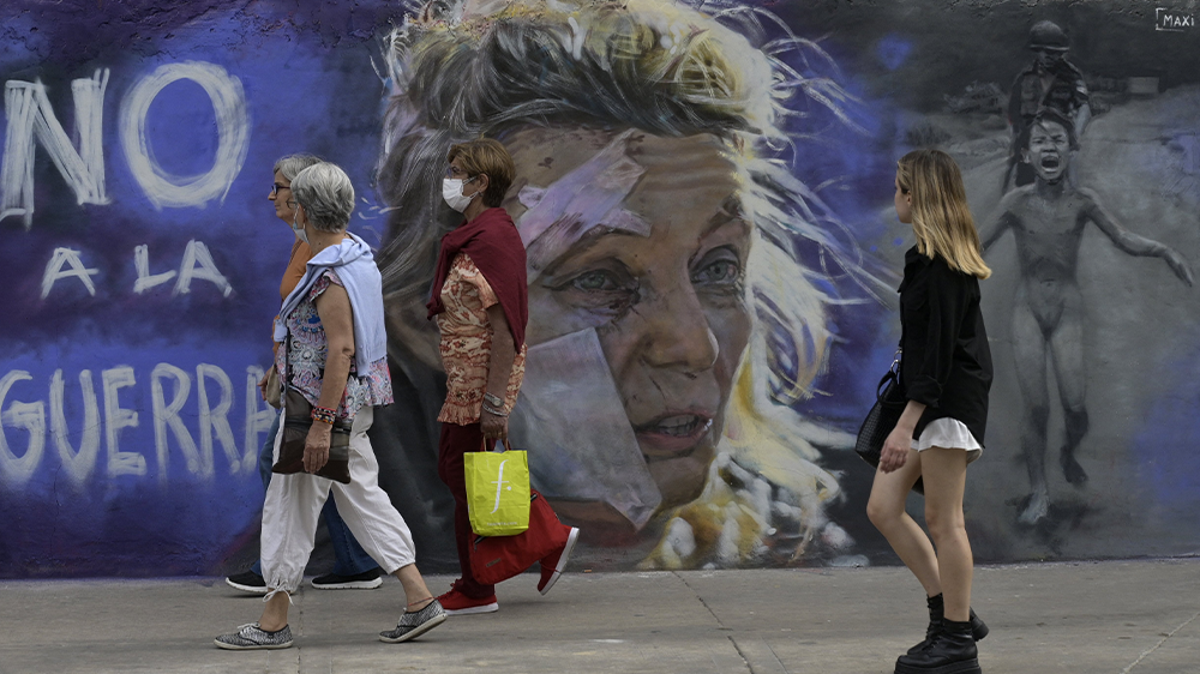 Watch live from Argentina as the Ukranian community rallies together to mark the one-year anniversary of war in Ukraine.
This video shows the scene in the capital, Buenos Aires, as crowds gathered to demonstrate against the ongoing war.
Today, 24 February, marks exactly one year since Vladimir Putin ordered his troops to invade Ukraine, launching a bloody conflict.
European Union officials marked the anniversary by pledging continued support to millions of refugees who have been forced out of their country.
According to the United Nations refugee agency, more than eight million people have fled the war-torn country.
More than 100,000 Ukrainian civilians are feared to have lost their lives in the past year, according to the country's leading war crimes prosecutor.
That's over 10 times the official death toll published by the UN.
Click here to sign up for our newsletters.