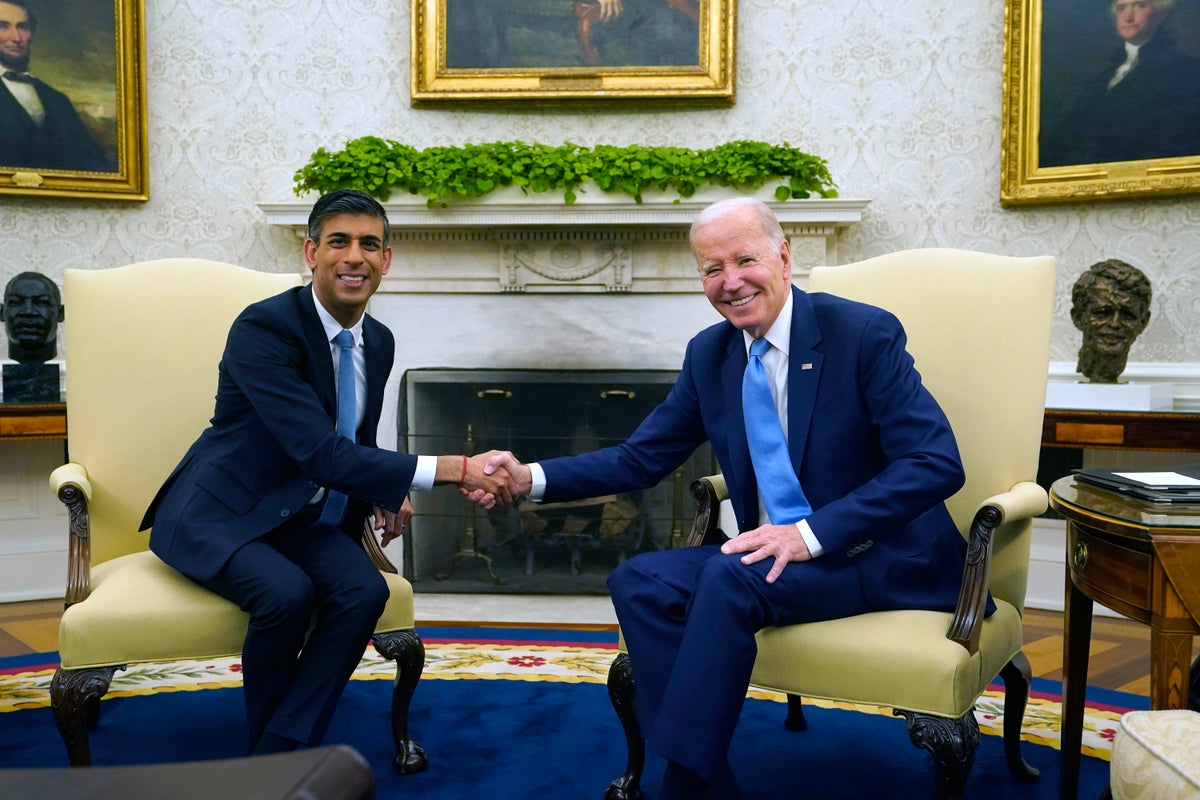 Watch live as Joe Biden and Rishi Sunak hold a press conference after their meeting at the White House on Thursday (8 June).
The war in Ukraine and artificial intelligence (AI) were two topics expected to be high on the agenda in their talks, which took place in Washington DC.
Mr Biden and Mr Sunak met days after the Nova Kakhovka dam, which lies along the Dnipro river in Russia-held Kherson, was blown up.
As a result of the incident, water gushed into nearby villages and towns in the region with a 42,000-strong population at risk of losing their homes, food, safe water and livelihoods.
Ukraine has blamed Russia for an attack on the dam, and Mr Sunak said earlier this week that the destruction would be "new low" if Moscow was indeed responsible.
"What I can say is if it is intentional, it would represent, I think, the largest attack on civilian infrastructure in Ukraine since the start of the war, and just would demonstrate the new lows that we would have seen from Russian aggression," he said.