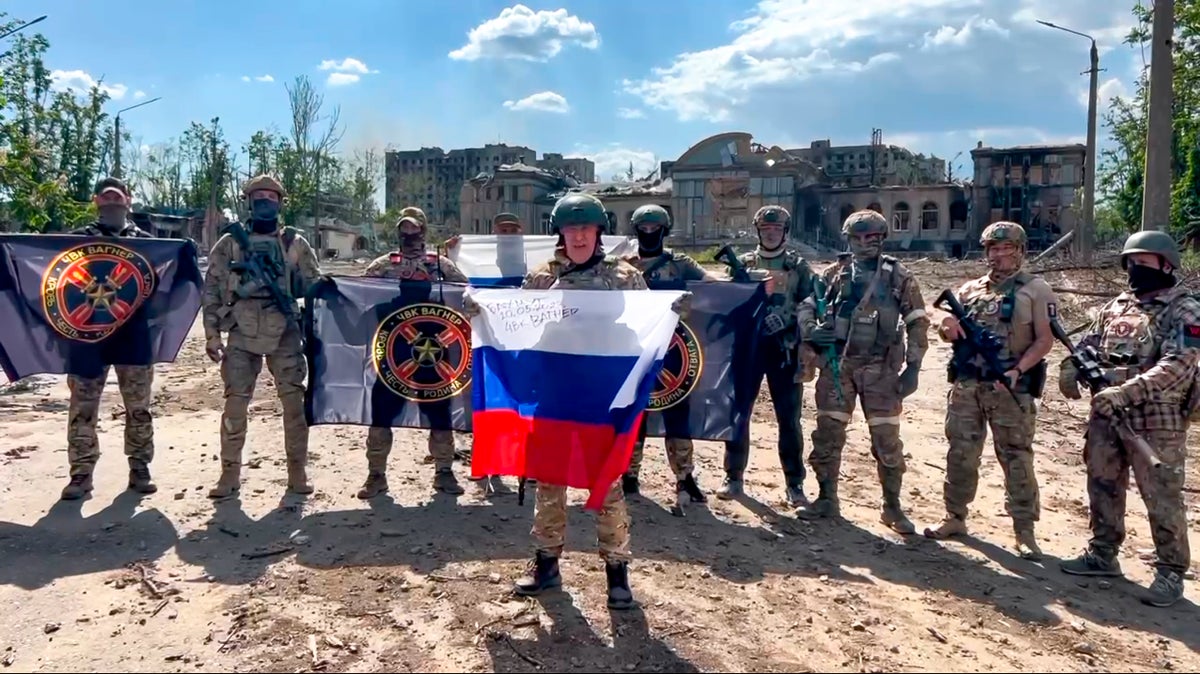 The head of Russia's Wagner group has claimed that the private army has seized the eastern Ukrainian city of Bakhmut.
Holding up a Russian flag, Yevgeny Prigozhin announced that the city came under complete Russian control at around midday on Saturday (20 May).
"Until 25 May we will completely inspect [Bakhmut], create the necessary defence lines and hand it over to the military," Prigozhin said.
Serhiy Cherevatyi, a spokesperson for Ukraine's eastern command, has disputed Prigozhin's claim.
"[It] is not true. Our units are fighting in Bakhmut," he said.
Sign up for our newsletters.