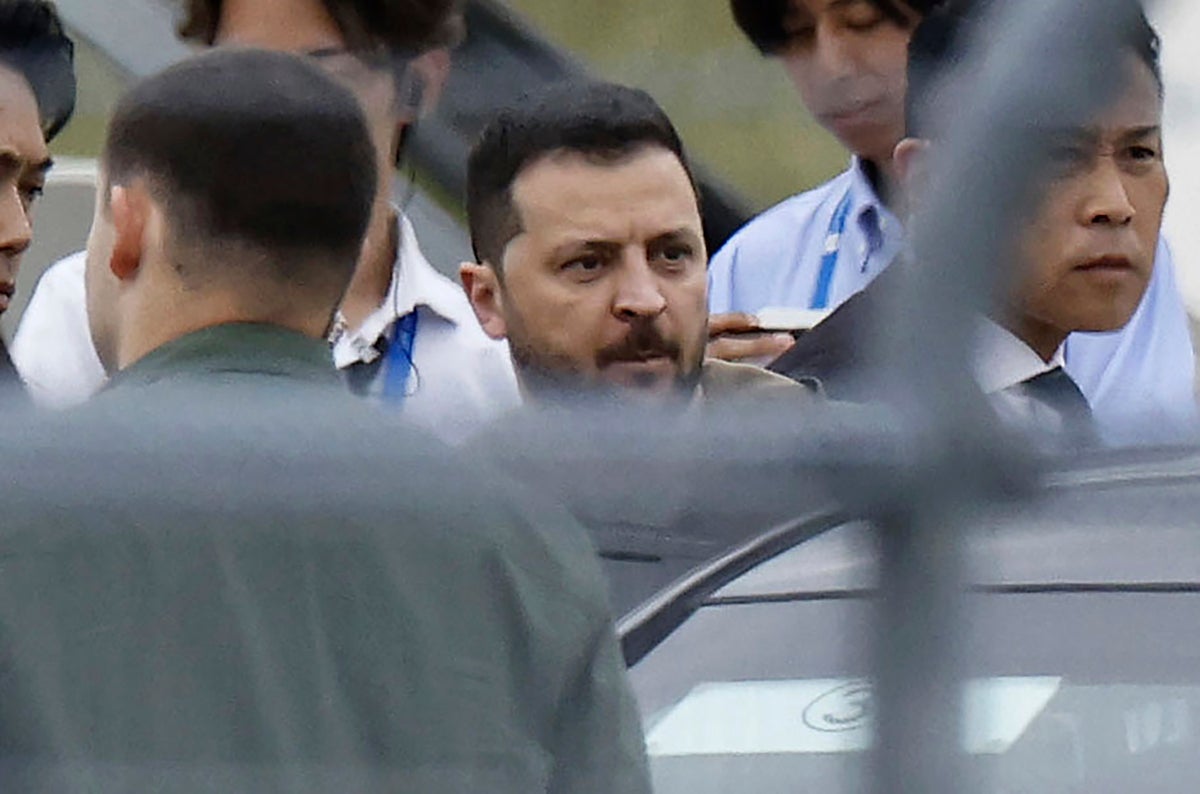 A plane believed to be carrying Volodymyr Zelensky landed in Japan on Saturday 20 May, with the president of Ukraine expected to join G7 leaders for discussions on the war.
Mr Zelensky was originally scheduled to join a session online on Friday, but that plan changed after he expressed a "strong wish" to participate in person, Japan's foreign ministry said in a statement.
Japan's prime minister Fumio Kishida will hold talks with the Ukrainian president during his Hiroshima visit, the ministry statement added.
Mr Zelensky is also expected to have direct engagement with Joe Biden at the summit.
Click here to sign up for our newsletters.