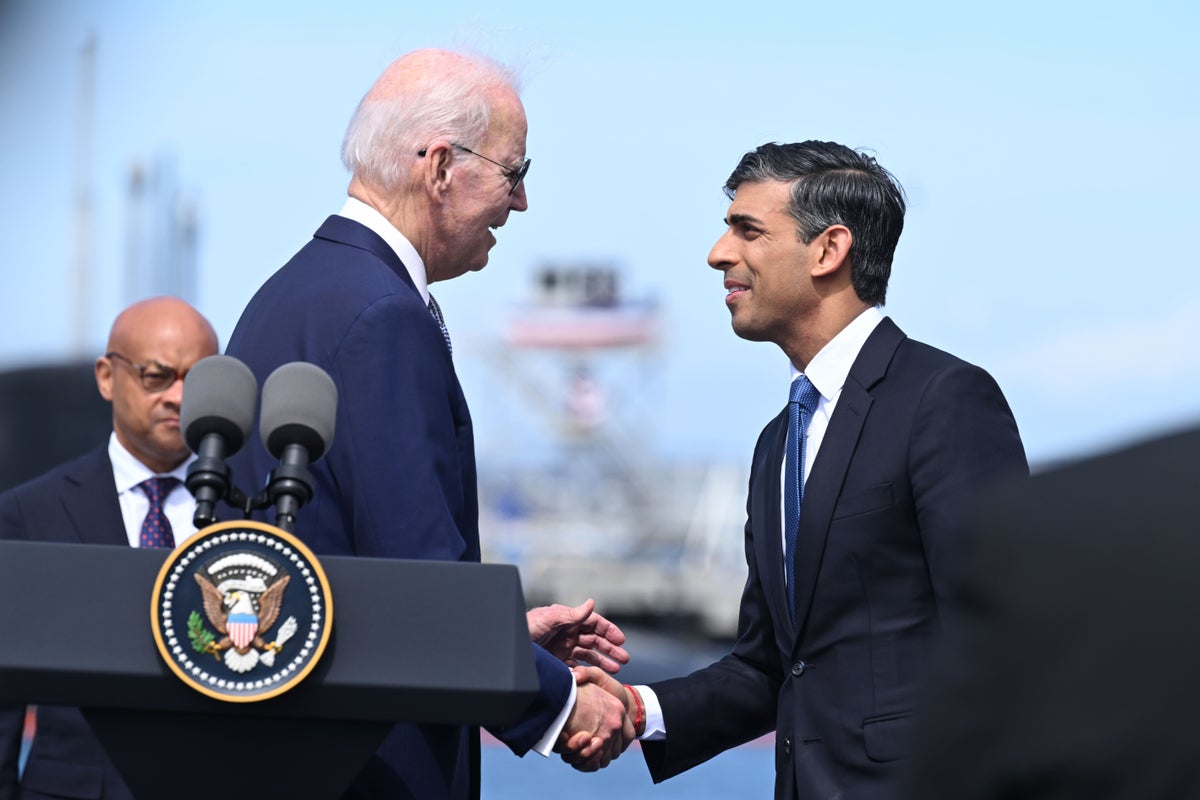 Watch as Rishi Sunak arrived at the White House for talks with Joe Biden on Thursday 8 June.
The US president and British prime minister are expected to discuss the war in Ukraine and artificial intelligence (AI) in their high-profile meeting in Washington DC.
Mr Sunak has told UK broadcasters that he wants the US and UK to lead the way in creating rules for how AI should be allowed to work.
"My job is to make sure that we as a country are protected, and I'm confident actually that we can put the guardrails in place", he said, speaking to ITV News.
"Outside of the US our country is the leading democratic nation when it comes to the number of AI companies, the number of researchers the quality of our research, the money invested in it."
Ahead of his talks with the president, Mr Sunak a Major League Baseball game on Wednesday and watched the Washington Nationals take on the Arizona Diamondbacks.