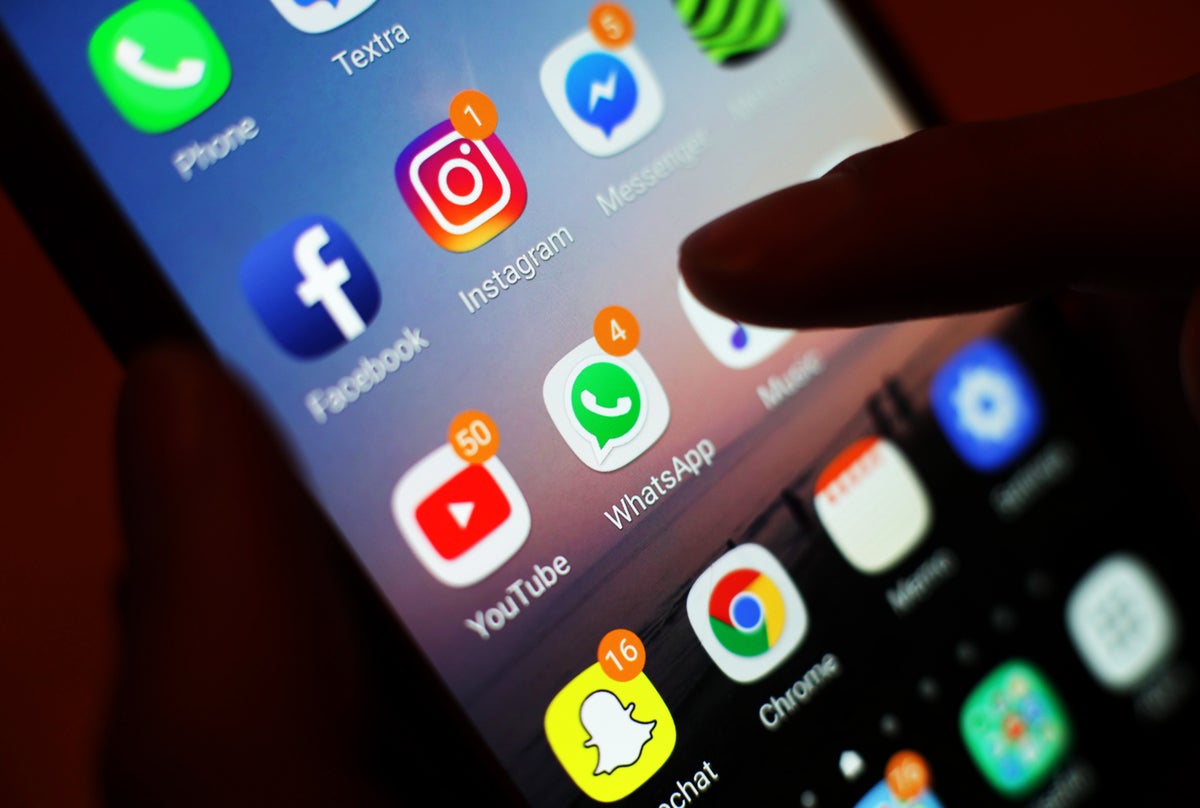 Britons have been urged to keep their eyes out for scams ahead of the UK's first-ever nationwide public alert system test scheduled for next Sunday.
Millions of mobile phones across the UK will receive the message alongside a loud alarm at 3pm on 23 April. The system is intended to be used in life-threatening situations, such as flooding and wildfires.
The system is modeled on similar schemes in the US, Canada, the Netherlands and Japan.
Experts have raised concerns about the risk of scams in the lead up to Sunday's test, and have urged anyone who receives the alert to note that no action is required in response to the warning.
Lisa Webb, Which? Scams Expert, said: "Scammers will use any hook they can to try and steal money and personal information from victims, and unfortunately the government's upcoming nationwide test of its new Emergency Alerts system will be no exception.
"It's vital anyone who receives the official test alert is aware that no action is required. If you are asked to download an app or provide information, this is likely to be an unscrupulous fraudster trying to trick you and should be ignored at all costs.
"The government has said it will be including a website link with more information about the alerts in the message it sends out, but it's worth considering looking this information up separately through the official government website rather than risking clicking on lookalike links from fraudsters.
"People can report any scam calls or texts they receive to 7726. If you or a loved one do fall victim to a scam then contact your bank immediately and report it to Action Fraud."
The test on St George's Day coincides with major events including the London Marathon and the 2pm kick-off Premier League ties between Bournemouth and West Ham and Newcastle and Tottenham Hotspur.
Set to be tested on 4G and 5G mobile phones, the sound and vibration will last for up to 10 seconds even if devices are set to silent.
The message will say: "This is a test of Emergency Alerts, a new UK government service that will warn you if there's a life-threatening emergency nearby.
"In a real emergency, follow the instructions in the alert to keep yourself and others safe.
"This is a test. You do not need to take any action."
Phone users will be prompted to swipe away the message or clicking "OK" on their home screen before being able to continue using their device. Drivers are advised not to look at or touch their phone until it is safe, just as when receiving any call or message.
A government spokesperson said: "An Emergency Alert looks and sounds very different to other types of messages such as SMS 'text messages' and it is one-way broadcast technology so much more secure than SMS. You'll hear a siren-like sound, your phone will vibrate, and you'll receive a notification with a link to gov.uk/alerts.
"We have worked with our digital and cyber experts, including the National Cyber Security Centre, to design a secure system."