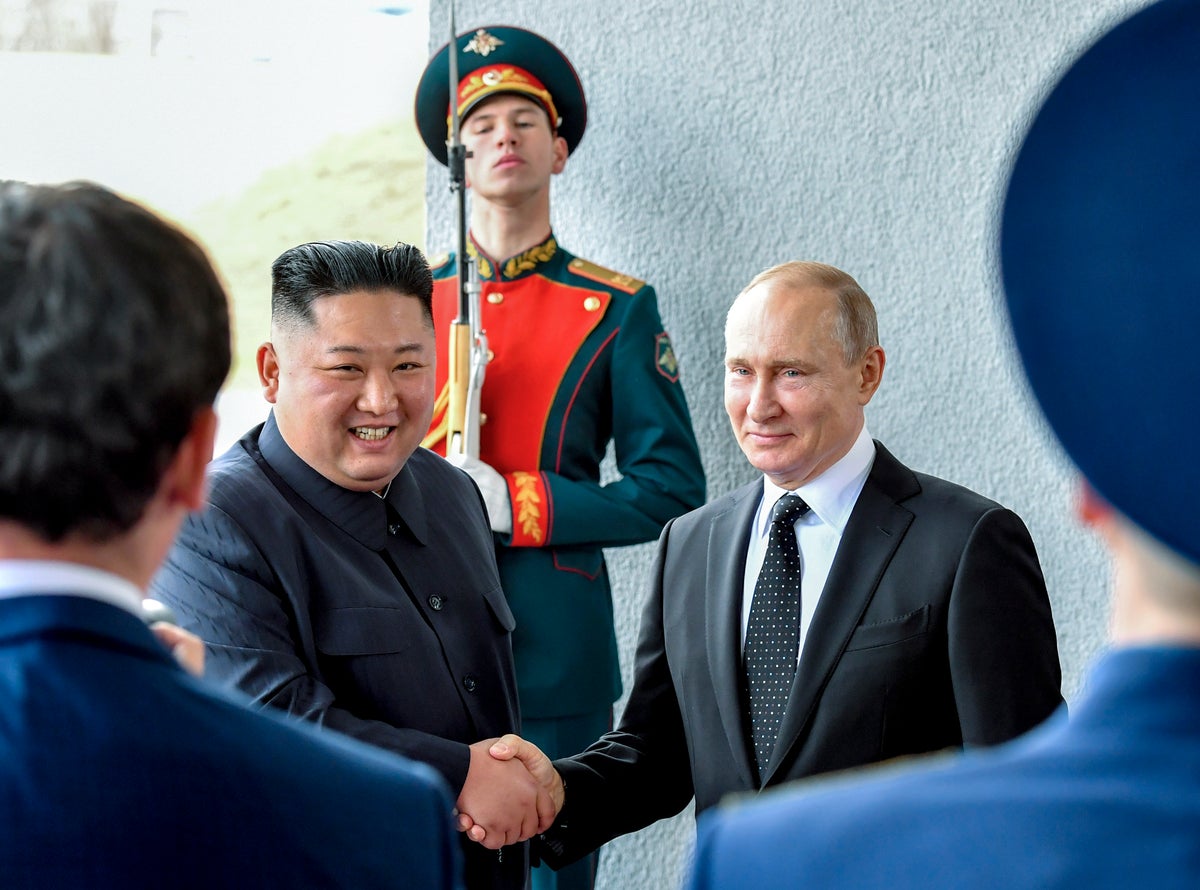 The US has warned Kim Jong-un that the leader would "pay a price" if North Korea provides weapons to Russia amid Vladimir Putin's war in Ukraine.
Providing arms to Russia "is not going to reflect well on North Korea and they will pay a price for this in the international community", US national security adviser Jake Sullivan told reporters on Tuesday.
The statement comes hours after it was reported that Mr Kim would visit Russia this month to meet Mr Putin, possibly to advance talks on the North's arms sales to refill Moscow's reserves drained during the war.
In his first international travel since 2019, the North Korean leader is expected to board hours-long ride aboard a green-and-yellow armored train to Vladivostok on the Pacific Coast of Russia.
The two leaders would discuss Mr Kim sending Russia artillery shells and anti-tank missiles in exchange for Moscow's advanced technology for satellites and nuclear-powered submarines, according to US officials.
The Kremlin earlier on Tuesday refused to reveal whether the statements made by US officials on Mr Kim's planned Russia trip were true.
The White House claimed Mr Kim expects discussions about weapons to continue at leader level and "perhaps even in person" with Russia.
"We have continued to squeeze Russia's defence industrial base," Mr Sullivan said, adding that Moscow was "looking to whatever source they can find" for goods like ammunition.
"We will continue to call on North Korea to abide by its public commitments not to supply weapons to Russia that will end up killing Ukrainians," he added.
US National Security Council spokesperson Adrienne Watson on Monday said the two leaders could be planning to meet, while the New York Times cited unnamed US and allied officials as saying Kim plans to travel to Russia.
Asked if he could confirm the talks, Kremlin spokesperson Dmitry Peskov said: "No, I can't. There's nothing to say."