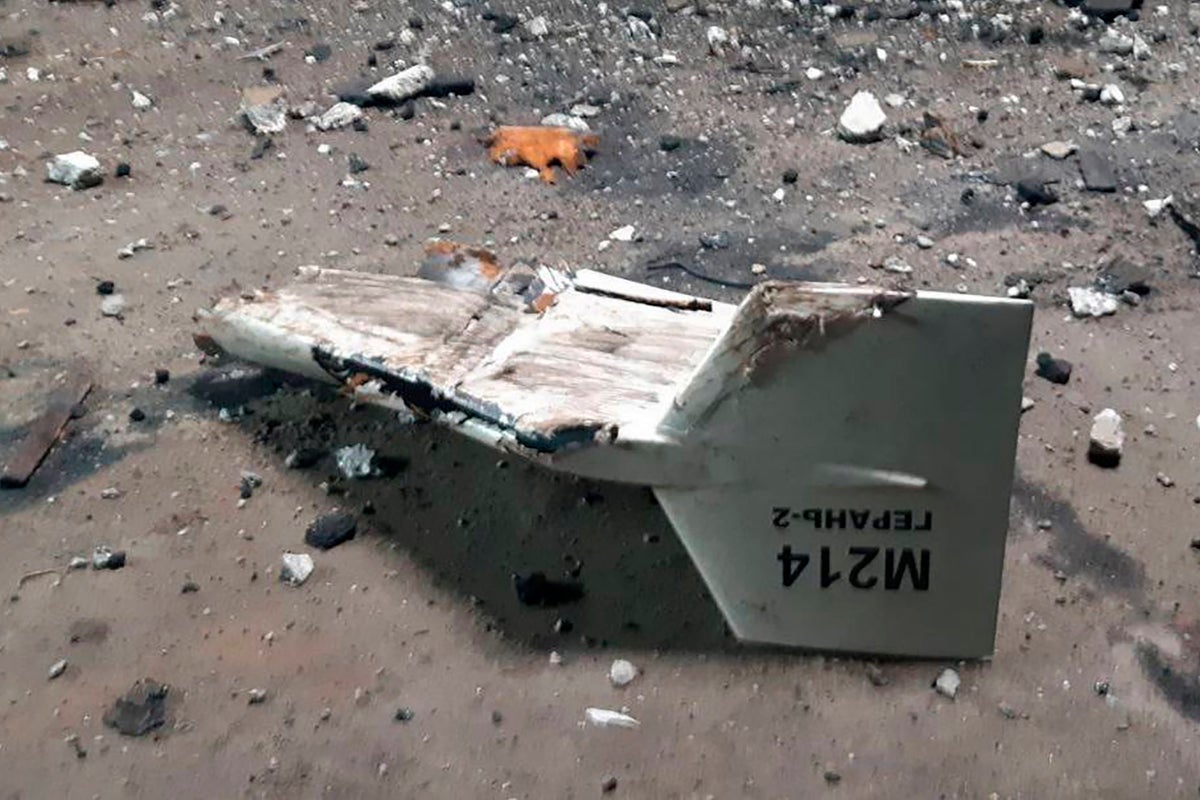 Iran's backing of Russia's war efforts in Ukraine is expanding to include "unprecedented defence cooperation" that will see the Islamic Republic purchase advanced weaponry from Moscow in exchange for providing Russian forces with equipment meant for use on Ukrainian territory, the White House has said.
National Security Council spokesperson John Kirby on Friday said the "unprecedented" cooperation Moscow is offering includes provision of "missiles, electronics and air defence" equipment to Tehran, which in turn has been providing Russian forces with Iranian-made kamikaze drones, as well as artillery and tank rounds compatible with Russian-made weapons systems.
Mr Kirby said the US also believes Russia "might" provide Tehran with Russian-made fighter aircraft, and said the Iranian government has sought to procure "additional" advanced equipment from Russia, such as "helicopters, radar, and combat trainer aircraft".
He added that Russia already recieved a shipment of artillery and tank munitions in November, with those weapons earmarked for use in prosecuting the war in Ukraine.
The National Security Council spokesperson would not comment on whether the potential sale of fighter aircraft to Iran would have any effect on a potential future decision to provide Kyiv with US-made fighter aircraft, such as the F-16 Fighting Falcon.
Ukrainian president Volodymyr Zelensky has repeatedly pressed the American government for access to the advanced multirole fighters to augment the Russian and Soviet-made aircraft currently in use by Ukrainian defence forces.
The US has thus far declined to supply Ukraine with any US-made aircraft, but American officials have said other western nations are free to decide whether to offer Kyiv any aircraft that might be in their inventories.
British Prime Minister Rishi Sunak said this week that the process of transferring western aircraft to Ukraine "is not easy" for the UK because "there's a whole set of things that come along" and because the fighters in use by British forces are "very different" from what Ukrainian pilots are used to.
But Mr Sunak has also pledged to make the UK "the first country to train Ukrainian pilots to use such fighter jets or other aircraft" if any country is willing to turn over their own supplies to Kyiv.
"It's not just about buying them, it's about tactics, and that's a broader part of the plan, which consists in how we can ensure that Ukraine can protect itself not only today but also in the long term," he said, according to the Ukrainian newspaper Yevropeiska Pravda.