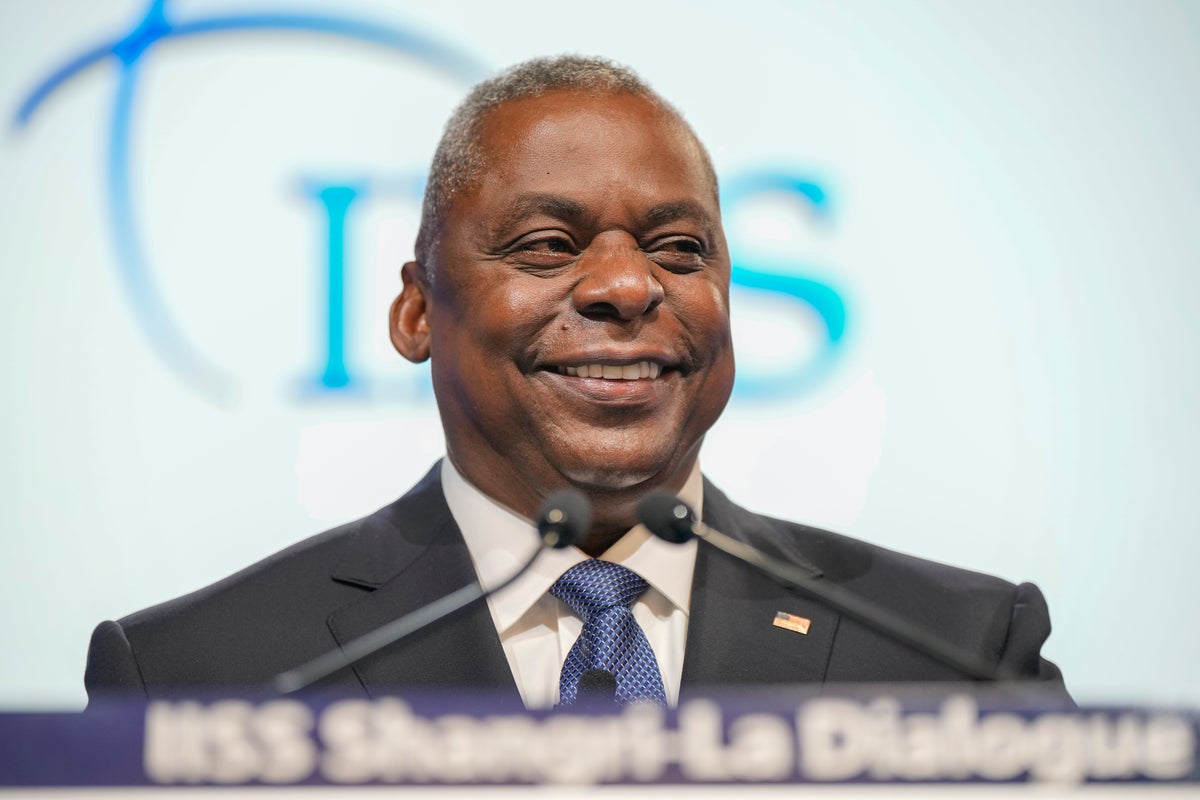 American Secretary of Defense Lloyd Austin vowed Saturday that Washington would not stand for any "coercion and bullying" of its allies and partners by China, while assuring Beijing that the United States remains committed to maintaining the status quo on Taiwan and would prefer dialogue over conflict.
Speaking at the so-called Shangri-La Dialogue, an annual forum bringing together top defense officials, diplomats and leaders, Austin lobbied for support for Washington's vision of a "free, open, and secure Indo-Pacific within a world of rules and rights" as the best course to counter increasing Chinese assertiveness in the region.
The U.S. has been expanding its own activities around the Indo-Pacific to counter sweeping territorial claims from China, including regularly sailing through and flying over the Taiwan Strait and in the South China Sea.
"We are committed to ensuring that every country can fly, sail and operate wherever international law allows," he said. "And every country, large or small, must remain free to conduct lawful maritime activities."
Austin noted that the U.S. had provided millions of doses of the COVID-19 vaccine during the height of the pandemic and is regularly involved in disaster relief and humanitarian assistance efforts in the region. He said it is working to combat climate change, illegal fishing and ensure that supply chains do not suffer disruptions — ticking off many issues of importance to Asian-Pacific nations.
"We're doubling down on our alliances and partnerships," he said.
He said the U.S. is also committed to deterring North Korea's missile threat and China's claims on Taiwan, a self-governing island democracy that Beijing says is its territory, and said Washington has been stepping up defense planning, coordination and training with partner nations in the region.
"To be clear, we do not seek conflict or confrontation," he said. "But we will not flinch in the face of bullying or coercion."
Austin assured that the U.S. remained "deeply committed" to the longstanding one-China policy, which recognizes Beijing as the government of China but allows informal relations with Taiwan, and continues to "categorically oppose unilateral changes to the status quo from either side."
He added that Russia's invasion of Ukraine had served to underline how dangerous the world would be if big countries were able to "just invade their peaceful neighbors with impunity."
"Conflict is neither imminent nor inevitable," Austin said. "Deterrence is strong today — and it's our job to keep it that way. The whole world has a stake in maintaining peace and stability in the Taiwan Strait."