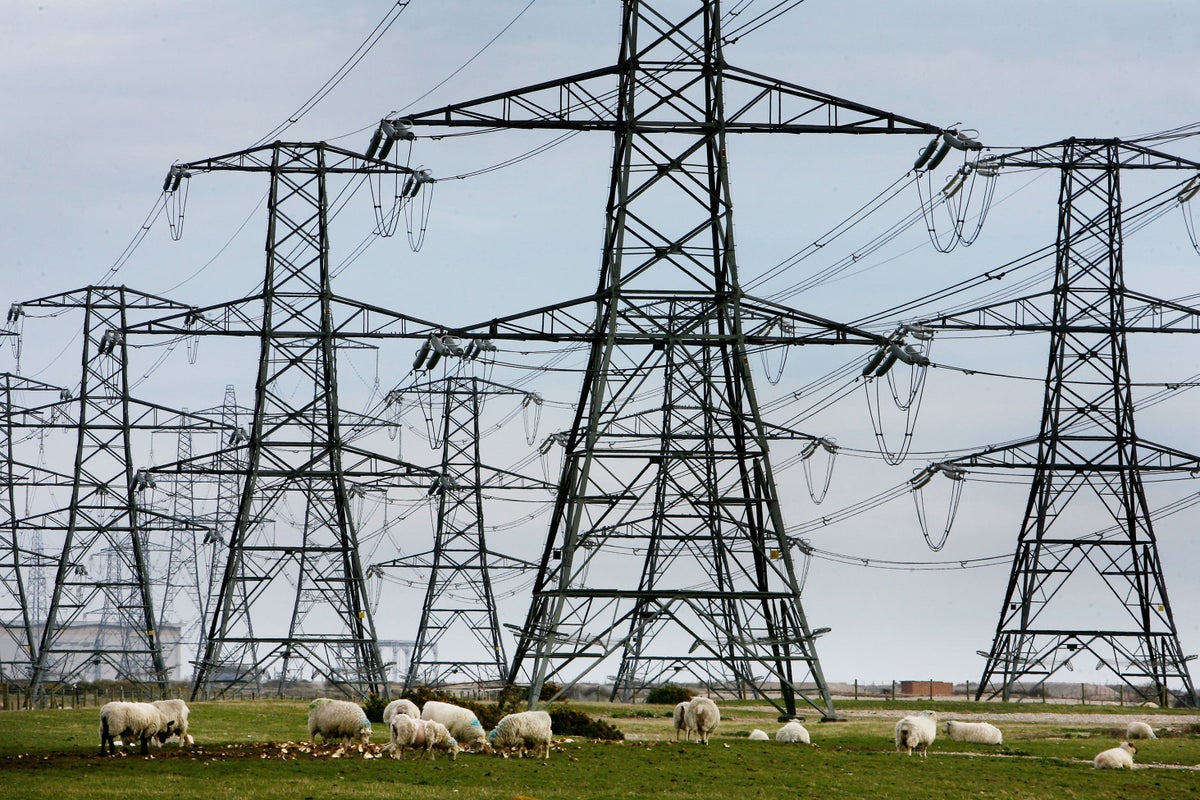 A decarbonised power system is in sight but the Government has yet to provide a coherent strategy to achieve it, the Climate Change Committee (CCC) has said in a new report.
The CCC advises the Government on emissions targets, reports on its progress and keeps track of how the country is adapting to climate change.
In a report published on Thursday, the CCC described a decarbonised power system as "the central requirement for achieving net zero", as it will then produce the renewable electricity needed to supply other sectors such as transport, industry and heat.
The authors said this can be reached by 2035 but only if the Government delivers a series of "urgent changes", such as removing barriers from the regulatory, planning and consenting regimes for the development of new infrastructure.
The Government should also offer new incentives and business models to generate £300-430 billion of investment, the report said.
While offshore wind will provide the bulk of Britain's electricity, some hydrogen and gas capacity will be needed in case there are periods with low wind.
However, they expect that gas will supply only 2% of the annual electricity production, with hydrogen filling in some gaps in renewable production while acting as an important storage mechanism.
During periods of high supply, renewable electricity can be turned into hydrogen through electrolysis and stored.
In a typical year, renewables would produce around 70% of the country's electricity, 20% would be from nuclear and biomass with carbon capture and storage (CCS) and the rest from hydrogen-filled turbines or fossil plants with CCS.
Because of the weather, offshore wind produces more electricity in the winter, when there is a higher demand for it, but to help smooth consumer demand at other times the CCC researchers recommended using controlled timing of electric cars and heat pumps.
Chris Stark, the CCC's chief executive, likened the future system to a Netflix subscription model, where energy used for transport, heat and power will all come together in one tariff.
He also stressed the importance of investing in "low-regret" hydrogen – infrastructure that will still be relevant in a decarbonised energy system.
Mr Stark said: "The UK is flat-footed in its ability to use its policy, regulatory, planning and consenting levers to get these key technologies deployed quickly.
"It has been a couple of years since we recommended that the Government should set the 2035 goal for a decarbonised power system – a very important target.
"It's important of course on the journey to net zero, but it's also important because it's such a clear offer to the country.
"This is the Government saying to the country, get your heat pump, get your electric car, have faith that that will be a decarbonised technology once we finish the job on decarbonising the power system."
In response to the report, energy network operators said the Government needs to move fast to secure investment and develop technologies to meet the 2035 target and that a lack of political action risks holding decarbonisation back.
The CCC authors added that decarbonising the power sector offers opportunities for growth, with the number of people employed in offshore wind set to grow by 66,000 by 2030 while emerging technologies such as floating offshore wind have the potential to deliver £43.6 billion in gross added value.
They said decarbonising will also rapidly reduce Britain's reliance on imported oil and gas and reduce our exposure to volatile international prices which have driven up bills since the Russian invasion of Ukraine.
Mr Stark said: "At the end of that is this very appealing system that we think can be made climate resilient, ready for the change in the climate that comes and brings new risks, of course, as it does, and brings with it this enormous opportunity of fully decarbonised power and a manageable, operable, reliable system with it.
"That's the prize that every country in the world is pushing for and the UK should be pushing for it too."