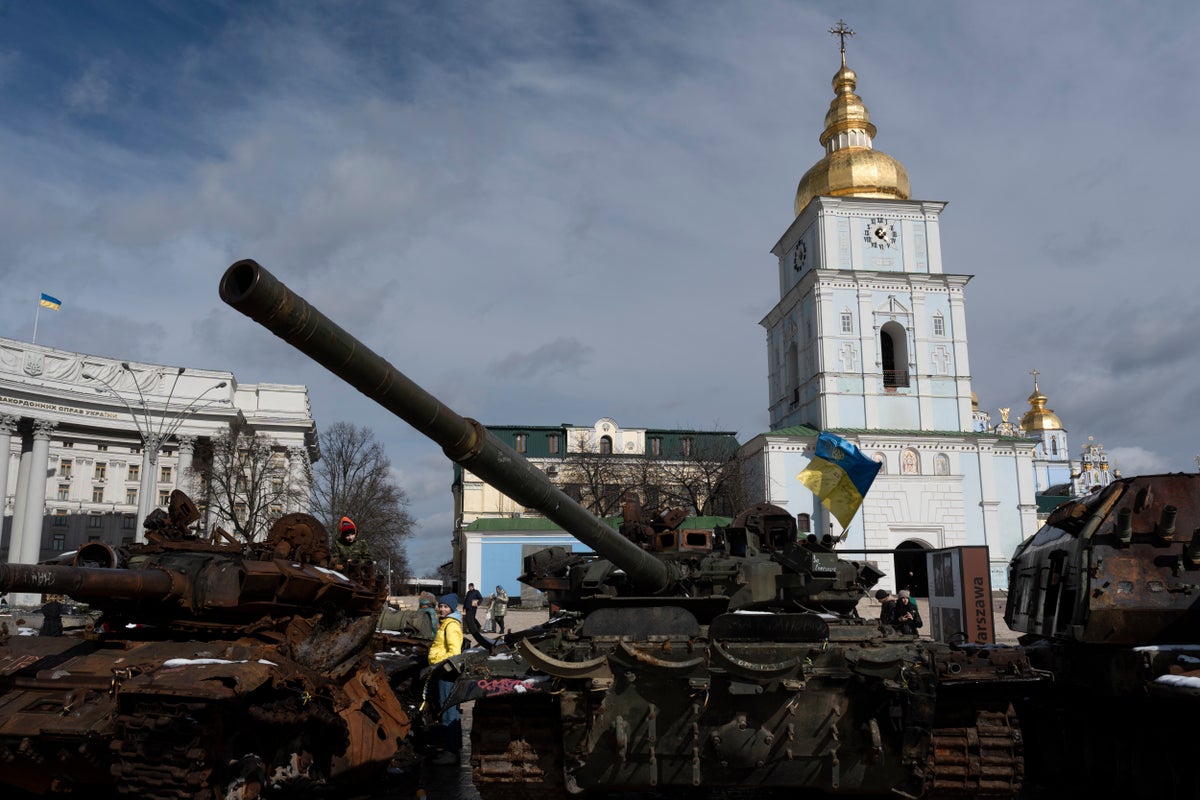 Senior U.N. officials hosted Russian envoys in Geneva on Monday in a bid to extend an export agreement amid Moscow's invasion of Ukraine and prevent a potential new spike in world food prices.
Despite being at war, Ukraine and Russia struck a deal last July that allows Ukraine — one of the world's key breadbaskets — to ship grain from its Black Sea ports and permits Russia to export food and fertilizers.
The 120-day agreement, which helped take some of the sting out of rising global food prices, was renewed last November. That extension expires on Saturday.
Moscow has been frustrated that a parallel deal to allow exports of Russian ammonia, which is used across the globe for fertilizer, hasn't taken effect.
As part of the arrangement, Moscow wants Russian ammonia to be fed through a pipeline across Ukraine to reach Black Sea ports for possible export. Russian officials also say banking restrictions and high insurance costs have hurt their hopes of exporting fertilizer.
Rebeca Grynspan, secretary-general of the U.N. Conference on Trade and Development, and Martin Griffiths, the head of the U.N. humanitarian agency, were hosting a team led by Russian Deputy Foreign Minister Sergey Vershinin at U.N. offices in Geneva.
None of the officials involved spoke to reporters as they arrived for the talks.
A lot is at stake: Ukraine and Russia are key global suppliers of wheat, barley, sunflower oil and other food to countries in Africa, the Middle East and parts of Asia where millions of people don't have enough to eat. Russia was also the world's top exporter of fertilizer before the war.
The loss of those supplies, after Russia launched its full-scale invasion in February 2022, drove global food prices higher and fueled concerns of a hunger crisis in poorer countries.
The so-called Black Sea Grain Initiative involves seaborne checks of cargo by U.N., Russian, Ukrainian and Turkish officials to ensure that only foodstuffs — not weapons — are being transported.
The amount of grain leaving Ukraine has dropped even as the deal works to keep food flowing. Inspections of ships under the grain initiative have fallen sharply since they got rolling in earnest in September, and vessels have been backed up.
Western critics accuse Russia of dragging its heels on inspections. Moscow denies that.
On the front lines in Ukraine, the eastern city of Bakhmut remained the site of fierce fighting, with Ukrainian forces denying Russian forces the prize of its capture after six months of attrition.
"The situation around Bakhmut remains difficult," said Col. Gen. Oleksandr Syrskyi, the Ukrainian Commander of Ground Forces. "Wagner's assault units are advancing from several directions, trying to break through the defenses of our troops and advance to the central districts of the city."
Ukraine's presidential office said Monday that at least two civilians were killed and 11 others were wounded in the country over the previous 24 hours.
The two people were killed in the southern Mykolaiv region on Monday morning, when the Russian forces shelled the village of Kutsurub. Three more people, including a 7-year-old child, were wounded there.
Also in the south, one person was wounded in the city of Kherson after the Russians shelled the city's residential areas.
Another seven people were wounded in the eastern Donetsk region, including four in the embattled city of Bakhmut, according to Donetsk Gov. Pavlo Kyrylneko.
In the neighboring Luhansk region, the Russian forces have resumed attacks on Belovorivka and Kreminna, Luhansk Gov. Serhii Haidai said, calling the situation there "extremely difficult." ___
Karl Ritter reported from Kyiv.
___
Follow the AP's coverage of the war at https://apnews.com/hub/russia-ukraine