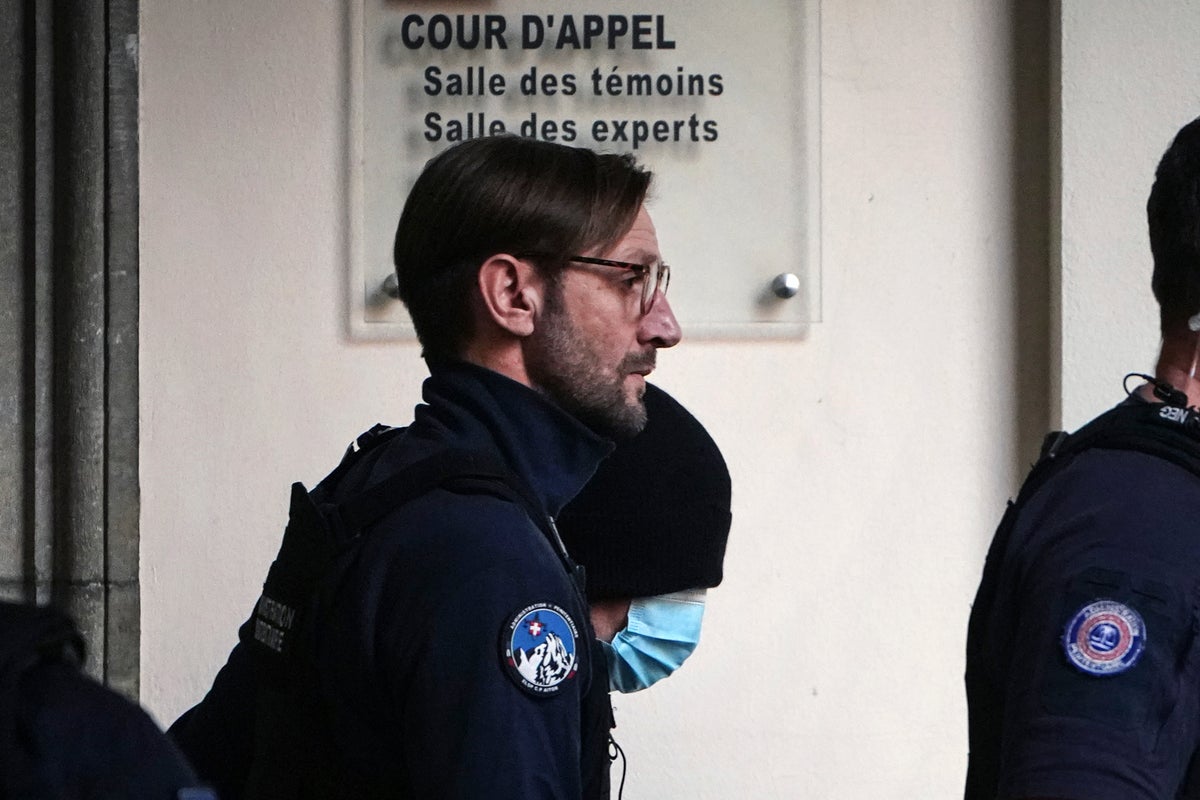 A Ukrainian billionaire and former legislator suspected of embezzling more than $100 million appeared in a French court Thursday, calling the case against him politically driven and declaring he wants to return to Ukraine to fight Russians who invaded his country.
Mining magnate Kostiantyn Zhevago, 48, was arrested in the ski resort of Courchevel in the French Alps last week based on an international warrant issued by Ukraine.
"It's really a political thing. I have always fought corrupt people in Ukraine," Zhevago told a court hearing Thursday in the Alpine city of Chambery. His wife and daughter were also present.
Ukrainian authorities submitted 244 pages of documents supporting their request for Zhevago's extradition, and the court adjourned until Jan. 19 to study them.
Zhevago said he had nothing to do with the embezzlement he is accused of, and vigorously objected to extradition.
"I want to return to Ukraine, but not to go to prison — to fight against the (Russian) aggressors," he said in his closing appeal.
Zhevago was the principal beneficiary of Ukraine's now-defunct Finance & Credit Bank and the former chief executive of mining company Ferrexpo, among the world's top exporters of iron ore pellets and listed on the London Stock Exchange. Its operating base is in central Ukraine.
Zhevago was Ukraine's youngest member of parliament when first elected in 1998, and served until 2019, primarily as an independent.
In 2019, Ukrainian authorities launched a criminal case accusing him and other top managers of Finance & Credit Bank of jointly embezzling over $100 million from the bank, according to Ukraine's State Bureau of Investigations. It said the alleged scheme harmed "the interests of the state and the bank's depositors."
Zhevago's properties, companies linked to him and other assets in Ukraine were seized as a result of the case.
His lawyers requested his release from French custody pending further extradition hearings.
"I have never been in prison. This is the first time. I do not deserve this. I want to get out of jail until the next hearing and do whatever you ask. I know that justice in France is based on democracy," Zhevago said.
Prosecutors argued he represents a flight risk, noting that his main residence is in Dubai, his family lives in London and he lodged an asylum request in Gibraltar, and has "very significant resources" to fund eventual travel.
"The Ukrainians say that I am an oligarch but it is not true. I have always fought the oligarchs," Zhevago told the court.
Three French police officers escorted him out of the courtroom. Wearing a black cap and coronavirus mask covering his face, he was whisked into a car and ferried to a detention facility in the nearby town of Aiton. The court was expected to rule later Thursday on whether to release him.
Like other Ukrainian tycoons, Zhevago's wealth has shrunk since the Russian invasion. Forbes estimated his net worth last year at $1.3 billion, down from a pre-war estimate of $2.2 billion.
"He considers that he has nothing to do here," pleaded one of his lawyers, François Zimeray. "Mr. Zhevago is totally in support of his people."