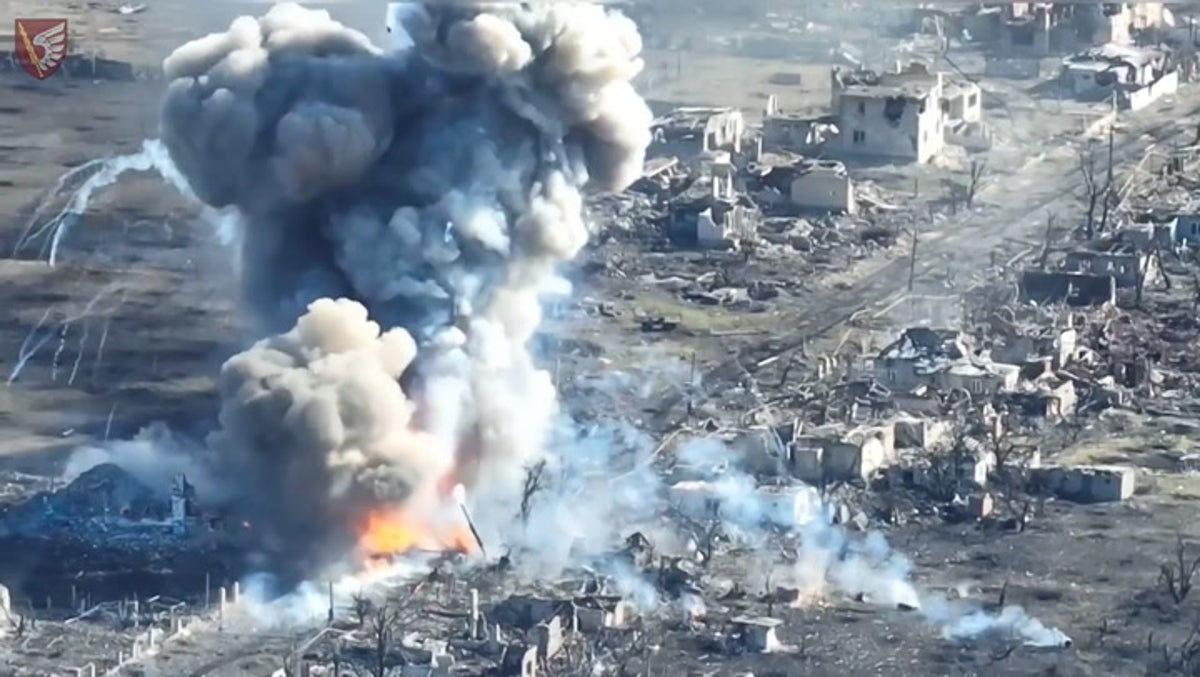 Ukrainian forces fired at Russian troops in Maryinka, a devastated town in Donetsk Oblast, in footage posted to social media on Wednesday, 15 March.
Footage shared by the 79th Air Assault Brigade shows plumes of smoke rising from an explosion.
Maryinka has been left in ruins following attacks by Vladimir Putin's forces.
Local police chief Artem Schus says the town is "completely destroyed."
Ten thousand people who once lived there have since been evacuated amid the conflict.
Click here to sign up for our newsletters.