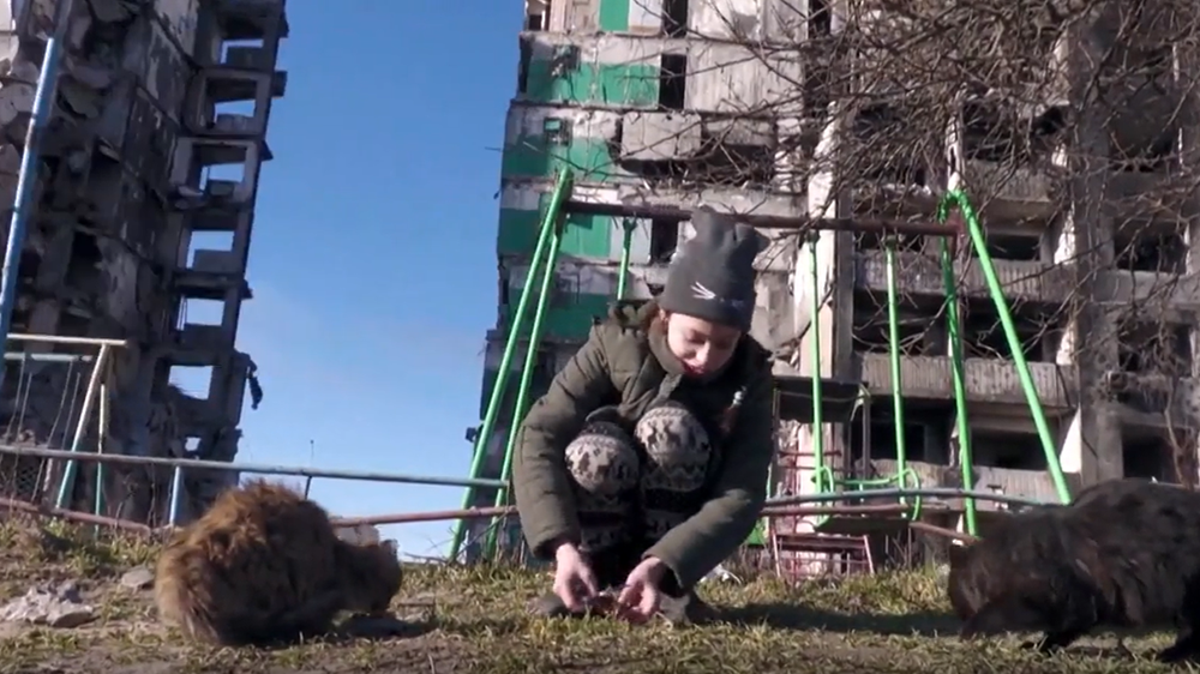 An 11-year-old Ukrainian girl has been feeding stray cats, including her own, in the ruins of her war-torn hometown.
Veronika Krasevych and her mother Oksana care for the cats in Borodyanka, some of which have been displaced in the conflict.
When the family's apartment complex was destroyed, their cat Masik ran away in fear.
Veronika eventually found their pet, but he didn't want to live with them again, so she started feeding him outside.
Click here to sign up for our newsletters.