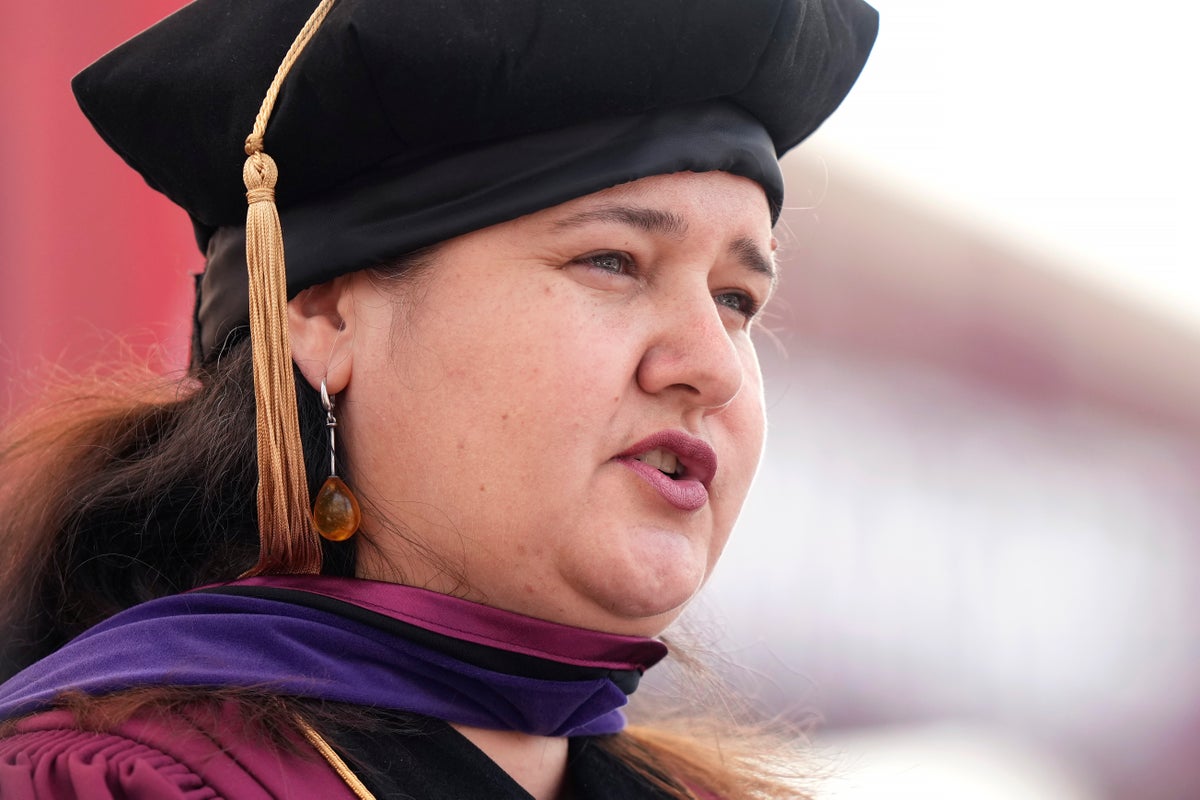 Ukrainian Ambassador Oksana Markarova welcomed pledges of F-16 fighter jets to her country Monday while also urging patience for the launching of a spring counteroffensive against Russia's full-scale invasion.
For Ukrainians, she said, the effort to repel Russian has essentially been one long counterattack.
"I wouldn't label it. Whether it's going to be one offensive or several. Whether it going to be just the hard, daily work on every front line or we will see some big results in any of them, it doesn't really matter," Markarova said. "What matters is the goal is to liberate all Ukraine."
Markarova, speaking after delivering a commencement address at Boston College, said the delivery of F-16 jets is critical to the short and long-term security of the country.
The U.S. has agreed to help train pilots in Ukraine to fly F-16s, but it has provided few details and said decisions on when, how many, and who will supply the F-16s will be made in the months ahead while the training is underway.
Markarova also offered no new details about when Ukraine would be able to put the jets into service.
"This is a capability that we definitely need." she said. "Even after we win, Russia is not going to move anywhere. We have to continue to protect Ukraine and Europe."
Markarova said it's too early for Russia to claim it has won control of the Ukraine's eastern city of Bakhmut, but she said they have definitely destroyed the city.
She also said that she believes her country enjoys strong support from both Democrats and Republicans in Congress.
Markarova's visit comes as Ukrainian President Volodymyr Zelenskyy made several recent foreign trips to shore up diplomatic support for defending his country including visits to Italy, the Vatican, Germany, France and Britain.
In her address to graduates, Markarova said her country's decision to fight against Russia can provide an inspiration for others. One lesson the Ukraine people have learned from the invasion is to face down their fears, even when the odds seemed against them, she added.
"Russia's attack on Ukraine wasn't a simple land grab. It was a blatant violation of the rule-based order. It was a genocidal attack aimed to destroy Ukraine's statehood," Markarova said. "A strong, successful, democratic, European Ukraine is the worst nightmare Russia had."