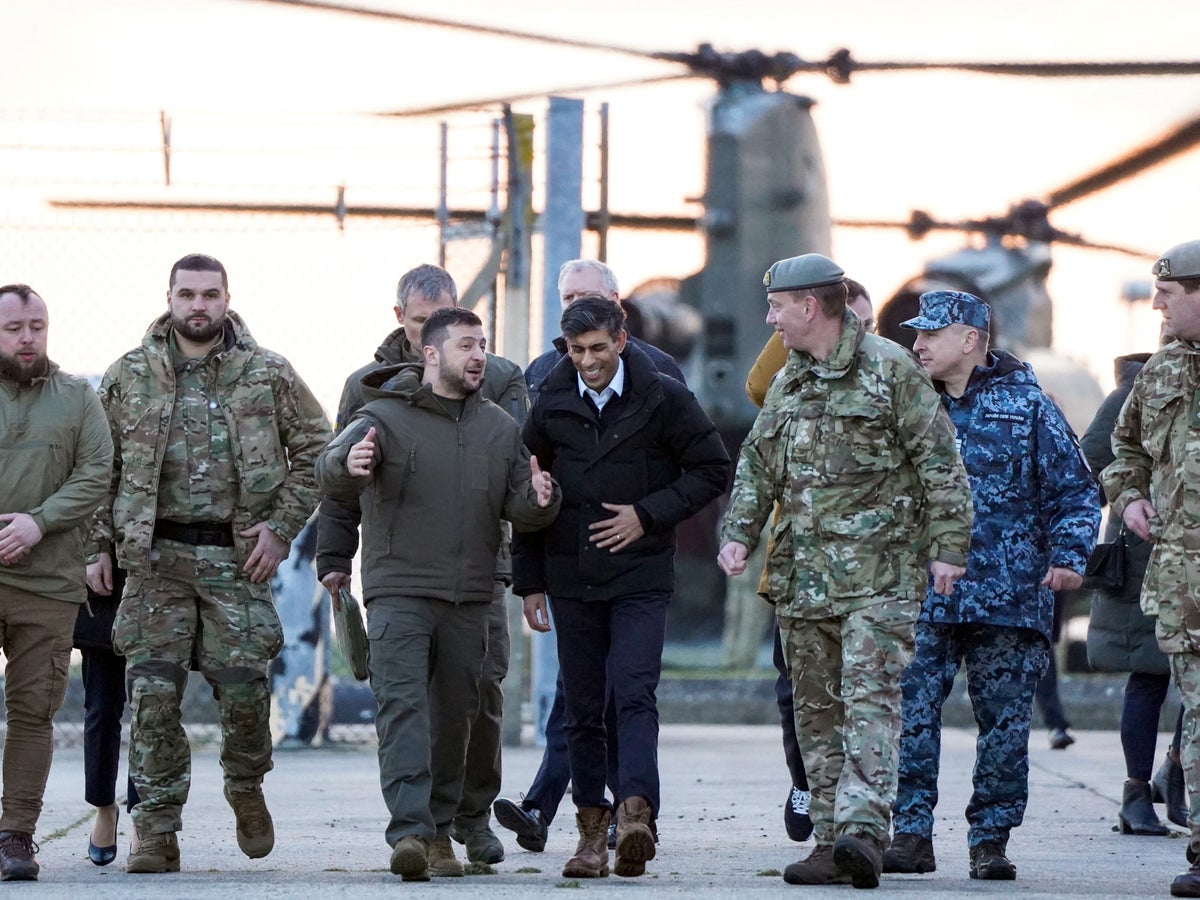 The UK's stock of munitions has fallen to dangerously low levels" as it continues to support Ukraine in its war against Russia.
The Commons Defence Committee said rebuilding UK and Nato stock could take at least a decade, putting UK national security at risk.
It said the way in which Western governments procure armaments is "not fit for purpose" and it urged the Ministry of Defence to draw up an action plan to cut the time needed to restore its stockpiles.
"It is clear that the UK and its Nato allies have allowed ammunition stockpiles to dwindle to dangerously low levels," it said.
"Whilst Russia is also facing the diminution of its stockpiles, other adversaries are able to maintain and potentially increase their own.
"This inability to replenish UK stockpiles therefore puts at risk not just our ability to resupply Ukraine but also to counter any threat to our own security."
The committee's warning echoes concerns expressed by Defence Secretary Ben Wallace who has said that armed forces across Europe have been paying the price for years of "hollowing out".
Meanwhile, last month, Nato secretary general Jens Stoltenberg urged allies urgently to step up production, as the Ukrainians were burning up munitions faster than the West was able to keep them supplied.
The committee said it was essential that the UK's defence industrial capacity was both "resilient and scalable" if it was to be able to ramp up production.
"The MoD produced a strategy aimed at improving the way that it engages with industry and allies almost two years ago and yet we have been told it will take at least a decade to replenish (and then increase to a sustainable level) UK ammunition stockpiles," it said.
"We therefore recommend that the department produce an action plan of how it intends to grow defence industrial capacity and reduce the time taken to replenish UK stockpiles."
Committee chairman Tobias Ellwood said: "Russia's invasion of Ukraine should be a wake-up call for the West. Safety, security and democracy are hard won and easily lost.
"A powerful, resilient armed forces, standing shoulder-to-shoulder with our allies overseas, is the best deterrent against aggression."