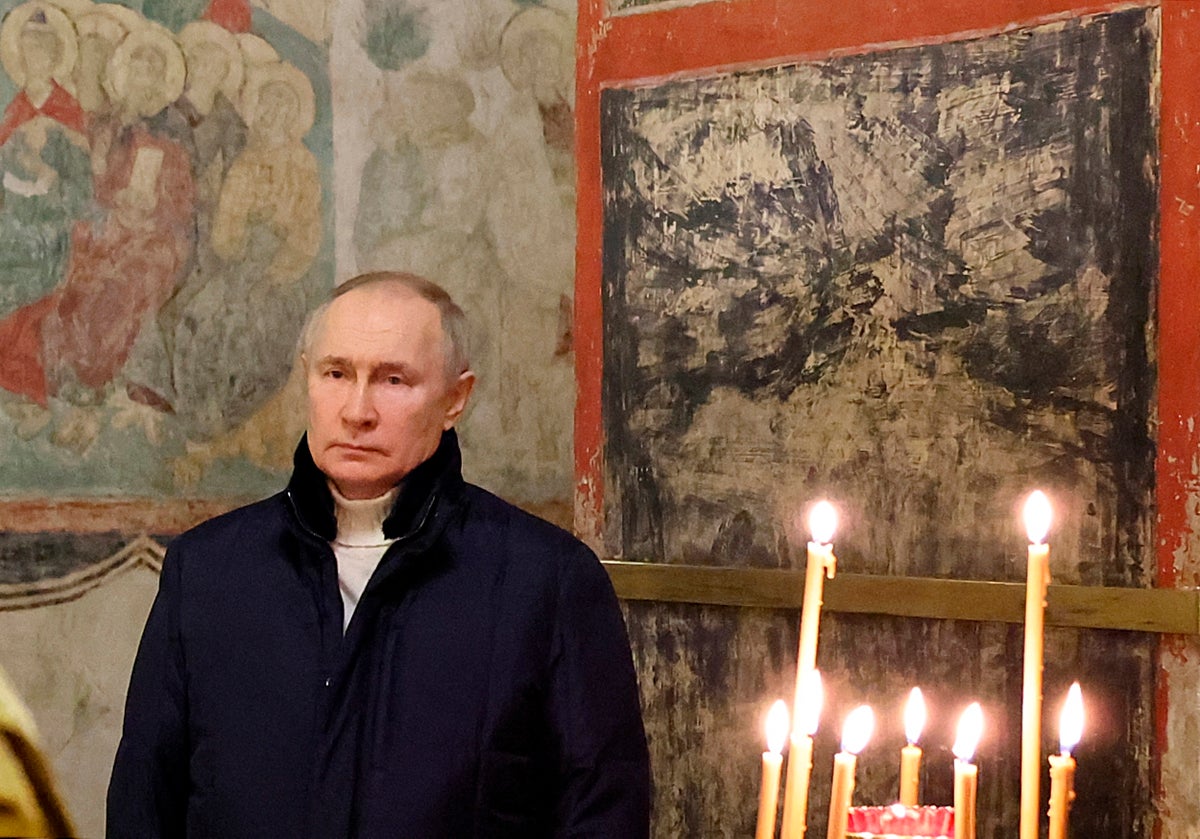 Ukrainians gather for first Christmas service in Kyiv Cathedral 'in several centuries'
Vladimir Putin has praised the Russian Orthodox Church for its "massive, complex and truly selfless work" in supporting Moscow's forces fighting his war in Ukraine.
The Russian president was pictured alone at an Orthodox church in the Kremlin for a Christmas service this morning, which Russia's RIA news agency said was the first time in years he had celebrated in Moscow.
State television showed live footage of Putin inside the gilded Cathedral of the Annunciation as Orthodox priests conducted the midnight service, known as the Divine Liturgy.
Mr Putin's call for a temporary ceasefire appears to have had little impact, after widespread reports of infantry fighting, as well as artillery fire heard from the frontline. Air raid sirens have also rang out across the country, including the capital Kyiv.
The Russian president called for a 36-hour ceasefire from midday on Friday, after the head of the Russian Orthodox church, which uses the Julian calendar, suggested it to mark Christmas.
Britain's Ministry of Defence also reported that fighting has continued "on a routine level" in eastern Ukraine.