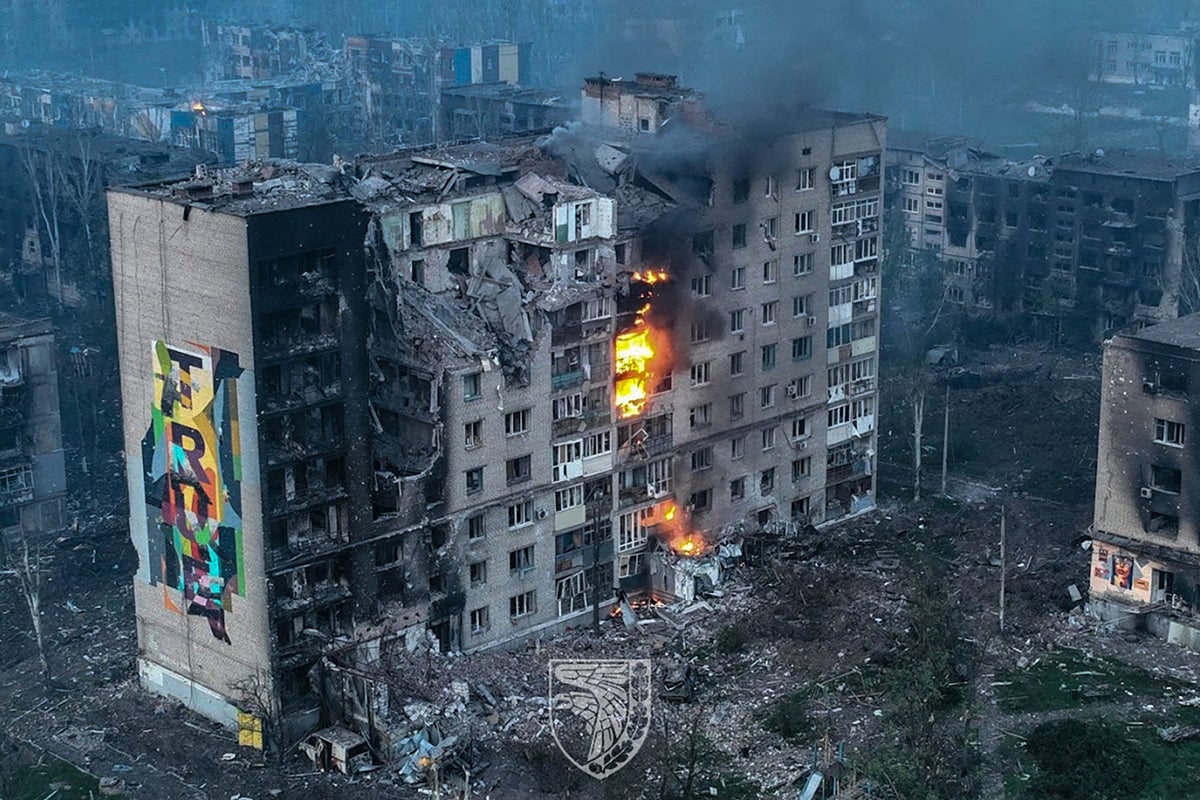 G7 summit: Zelensky and Fumio Kishida lay wreaths at Peace Memorial Park in Hiroshima
The Kremlin has described reports of an incursion into Russia's Belgorod city by pro-Ukrainian "saboteurs" as a deliberate attempt to distract attention from the battle for Bakhmut, which Moscow claims to have won.
Anti-Kremlin militia launched a cross-border raid in the Russian city from Ukrainian territory, according to Ukrainian media reports and videos shared online, overrunning one Russian village and pushing on into others on Monday.
Two self-described Russian partisan groups carried out the attack, one of the largest such incursions since Russia invaded Ukraine, intelligence officials in Kyiv said.
Kremlin spokesperson Dmitry Peskov said Vladimir Putin has been informed about the territorial conflict in Belgorod, and that work was under way to drive out the "saboteurs", the state-run RIA Novosti news agency reported.
Reports suggest there is some residual fighting still going on in the outskirts of Bakhmut even after Russia claims it captured the city on Sunday, but that the Ukrainian forces have lost control of the last streets of multi-story buildings inside city limits.