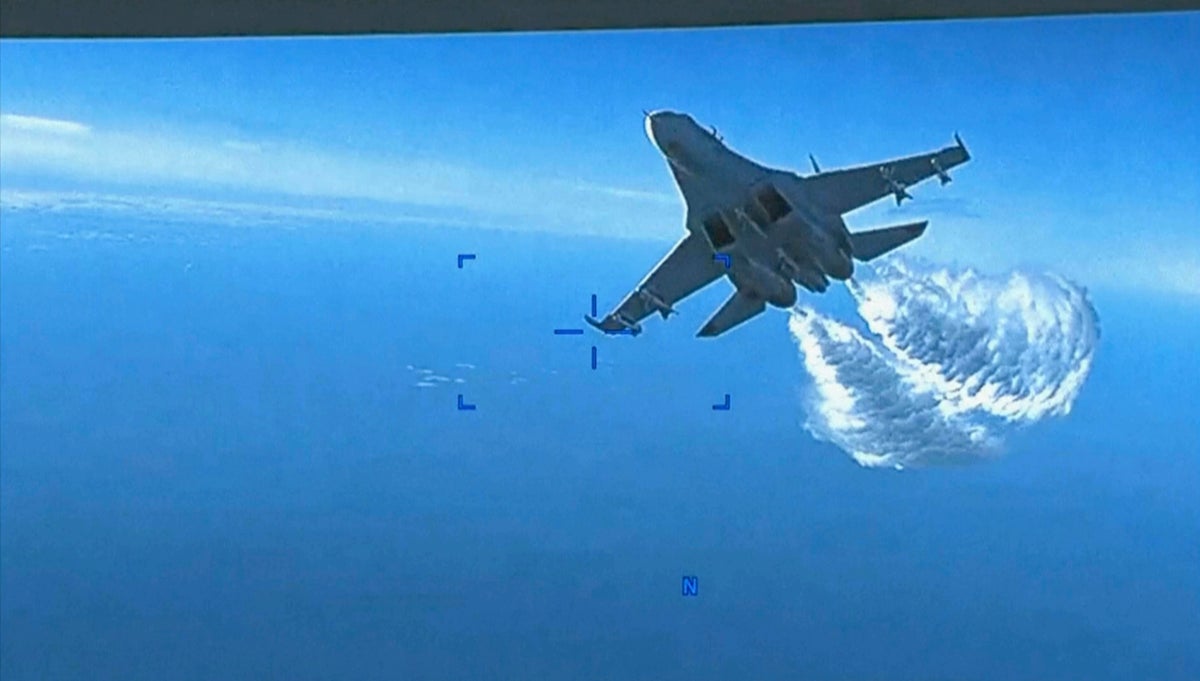 Moment Russian jet crashes into US drone
Russia is likely trying to recover debris from the US surveillance drone it allegedly intercepted over the Black Sea, the Pentagon has said.
Moscow had earlier said that it intended to locate the wreckage of the drone – which the US alleges was intercepted by Russian fighter jets – in deep water near Crimea, but the Pentagon claimed it was "very unlikely that they would be able to recover anything useful".
The US released footage on Thursday of what it said showed a Russian Su-27 approaching the drone and beginning to release fuel as it passes, in what it has called an unsafe and unprofessional intercept. Moscow has denied that its jet came into contact with the drone.
Meanwhile, the Kremlin has announced that China's president Xi Jinping has accepted an invitation by Vladimir Putin to conduct a state visit to Russia on Monday.
China and Russia struck a "no limits" partnership in February 2022, just weeks before the invasion of Ukraine, and Beijing has recently offered to broker peace in the war.