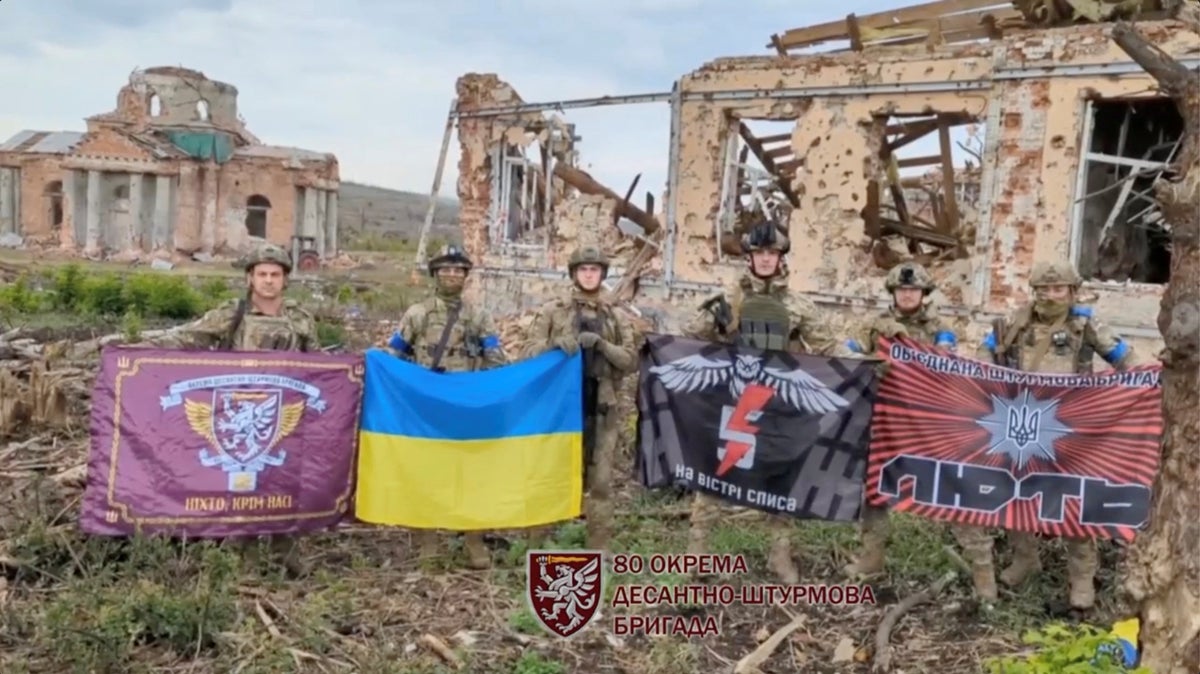 New explosions struck Sevastopol and smoke was seen rising from a prominent landmark just kilometres away from the Crimean city as Ukrainian forces announced they were carrying out a joint intelligence operation in the region illegally annexed by Russia in 2014.
Ukraine has recaptured the eastern village of Klishchiivka on the southern flank of Bakhmut after heavy fighting.
It follows the recapture of Andriivka, another village in the region, Kyiv forces are said to be gaining ground. On Sunday they sent drones to disrupt air traffic in Moscow and caused a fire at an oil depot, according to Russian reports.
"Klishchiivka was cleared of the Russians and liberated," Alexander Syrskyi, commander of Ukraine's ground forces, said in a post on the Telegram messaging app.
It comes as Volodymyr Zelensky spoke out in an interview with CBS saying the conflict is 'World War I with drones'.
He explained the war is fought on a 700-mile front and the red area is the 20% of Ukraine still occupied by Russia where donated tanks should have advanced but they were stopped by Russian trenches, minefields and artillery.