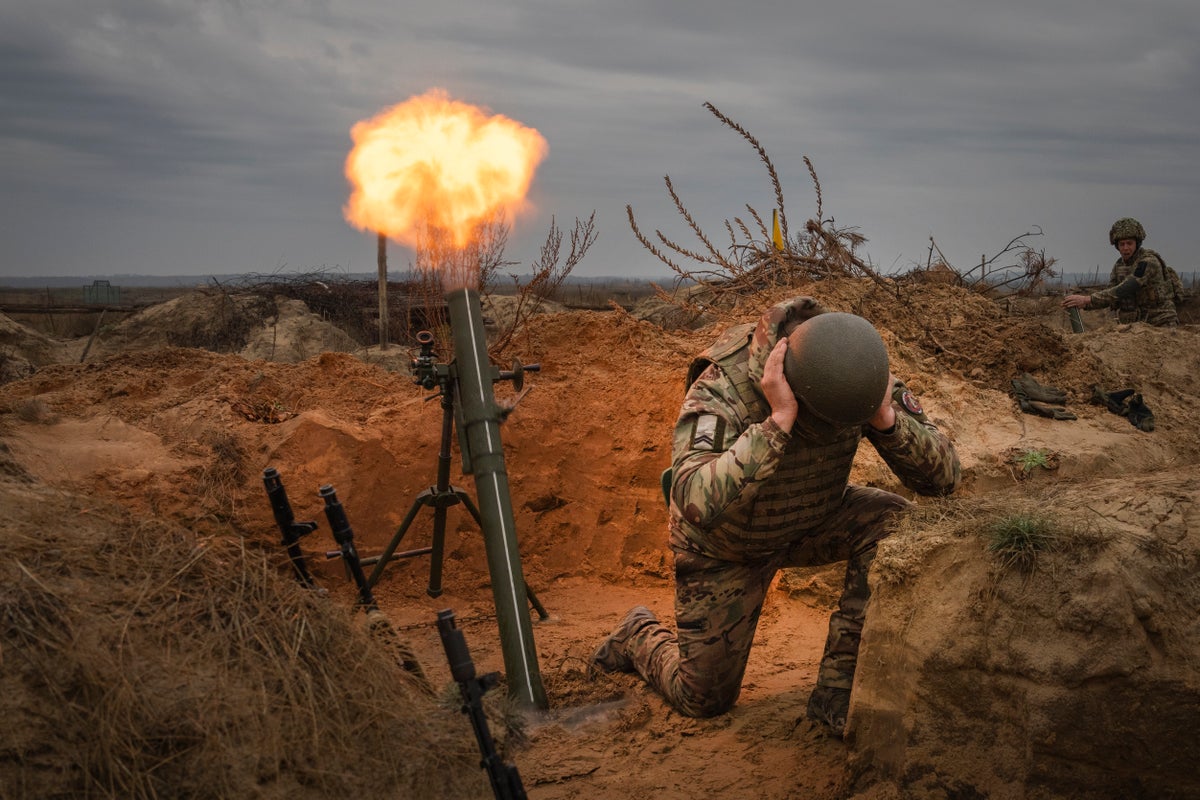 New foreign secretary David Cameron meets Zelensky
Ukrainian troops have conducted a "series of successful operations" against Putin's troops following a breakthrough on the eastern bank of the River Dnipro.
In a statement, the Ukrainian Marines said they had established several bridgeheads across the river in the Russian-occupied part of Kherson region and were continuing to carry out operations.
It comes as Russia intensified its strikes on Ukrainian ports overnight, including Odessa. The Ukrainian air force said it downed nine out of 10 Iranian-made Shahed drones over Mykolayiv and Odessa.
Meanwhile, Ukraine forced Russia's naval fleet to pull back in the eastern part of the Black Sea, president Volodymyr Zelensky has claimed.
"For the first time in the world, it was in the Black Sea that a fleet of naval drones began to operate – a Ukrainian fleet," Mr Zelensky wrote on Telegram.
"I would also like to note that now – as one of the main results of our actions – Russia is unable to use the Black Sea as a springboard to destabilise other regions of the world."