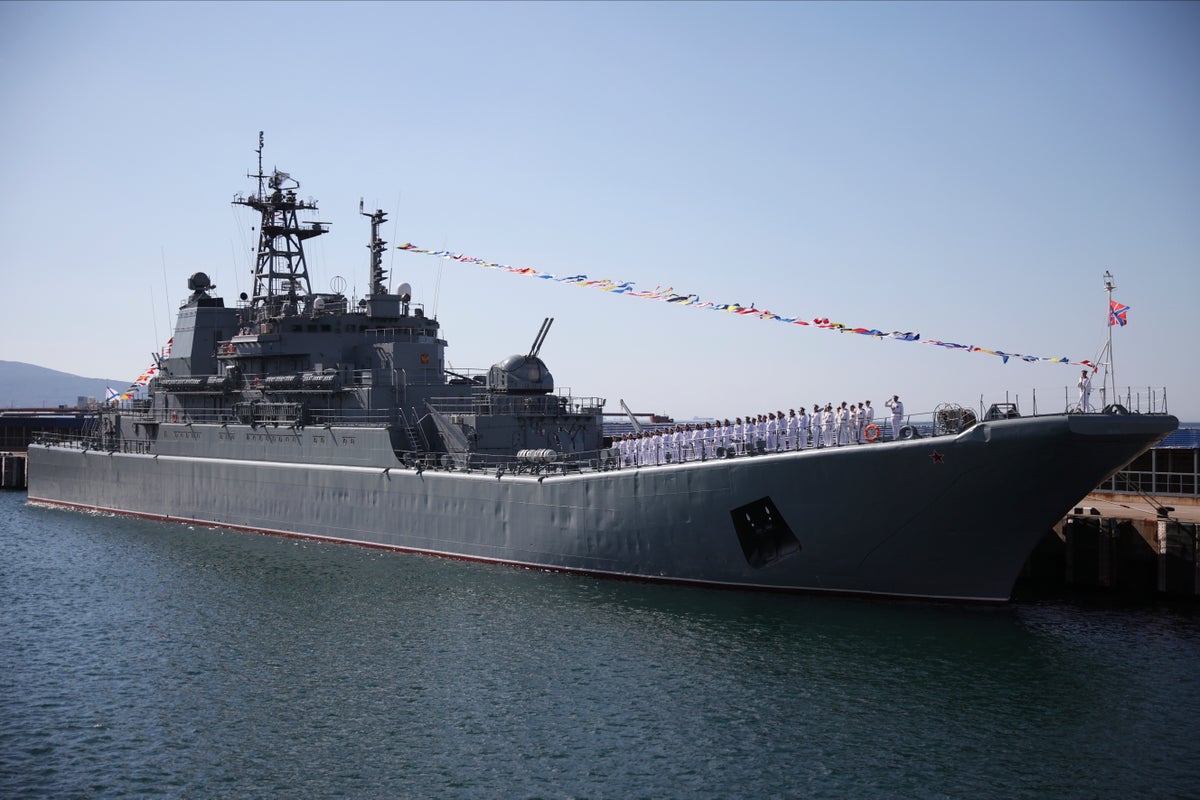 Drone footage shows moment Russian ship is attacked
Ukraine's security service has warned that Russia is planning a false flag attack on an oil refinery in Belarus, in a bid to draw Minsk into the war.
The warning came as a Kyiv intelligence source claimed that a Russian naval ship had been damaged in a drone attack on a Black Sea port which serves as a major hub for Moscow's exports.
While Russia's regional governor in Novorossiysk – near Crimea – insisted no damage was inflicted, the source told Reuters that the Olenegorsky Gornyak warship "received a serious breach and currently cannot conduct its combat missions".
A source also told the Ukrainian Interfax news agency that the security service drone was "saturated with 450 kilograms of TNT" and blew a "serious hole" in the ship manned by 100 crew members, in what marks the first attack on a major Russian commercial port since the war began last February.
It comes after Ukraine's first lady, Olena Zelenska, Uissued an emotional plea for the world not to lose interest in the fight against Russia, in a rare interview with Independent TV.