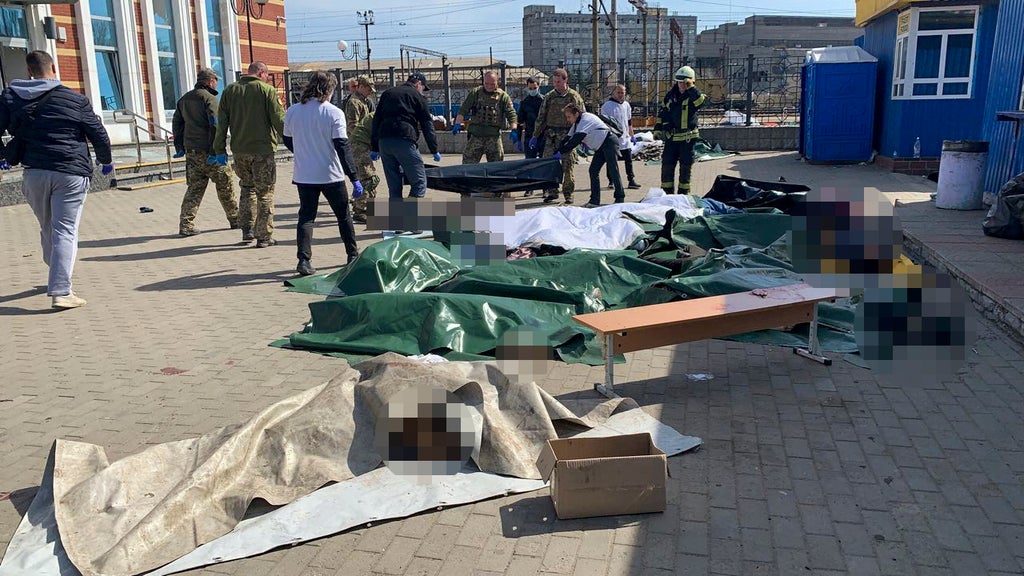 Putin spokesperson claims Bucha atrocities were staged
A new 33-hour curfew is to be imposed in Odesa, with Ukrainian authorities in the Black Sea port city warning of the potential for missile strikes following the deadly Russian attack on a train station in Kramatorsk.
With the death toll from Friday's attack currently placed at 52, Ukraine's president Volodymyr Zelensky warned that "everyone involved will be held accountable", adding: "We expect a firm, global response to this war crime."
Following a visit to Bucha, where investigators exhumed bodies from a mass grave on Friday, European Commission president Ursula von der Leyen said that, while lawyers have to investigate carefully, "my instinct says: if this is not a war crime, what is a war crime."
In Makariv, a town situated 30km from Bucha, the mayor alleged that 132 bodies had also been discovered in mass graves and in the streets in the wake of the Russian retreat.
Meanwhile, a western official claimed Vladimir Putin has reorganised his military leadership, with General Alexander Dvornikov – said to have prior experience from Syria – placed in charge of the invasion.