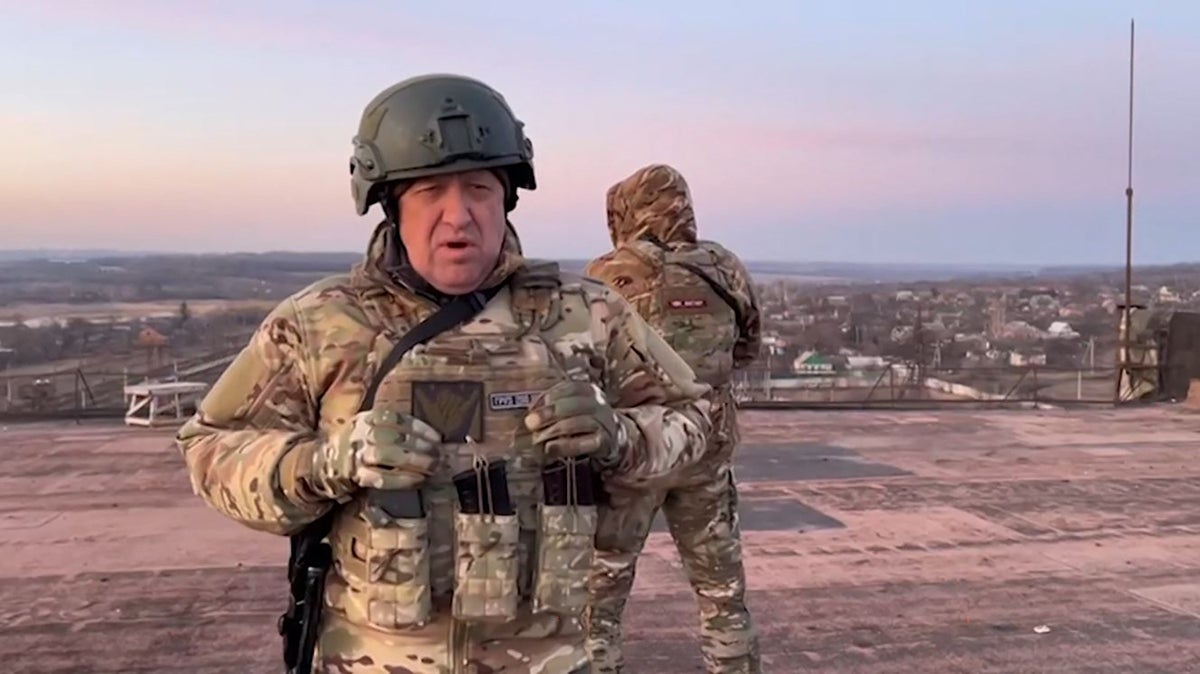 Smoke rises over Kyiv as Russian strikes hit regions across Ukraine
Russian mercenary Wagner group's chief Yevgeny Prigozhin has accused Russian president and his boss Vladimir Putin of cutting him off over his call for resupplying arms and ammunition in the grinding battle in eastern Ukraine.
"To get me to stop asking for ammunition, all the hotlines to offices, to departments etc have been cut off from me. But the real humdinger is that they've also blocked agencies from making decisions [related to Wagner]," the private Russian military's leader said on Telegram.
Earlier this week, he claimed that his forces controlled all of the Bakhmut city east of a river through it.
Russia unleashed a barrage of missiles, including six Kinzhal hypersonic cruise missiles – one of Moscow's prized war weapons – on Ukraine in the early hours yesterday as people went to sleep.
The attacks caused Ukraine's Zaporizhzhia nuclear plant to be cut off from the country's power system again, leading to calls for a protection zone around Europe's biggest power facility.
Russia fired 81 missiles and eight drones at Ukraine in early-morning strikes, the Ukrainian air force claims.