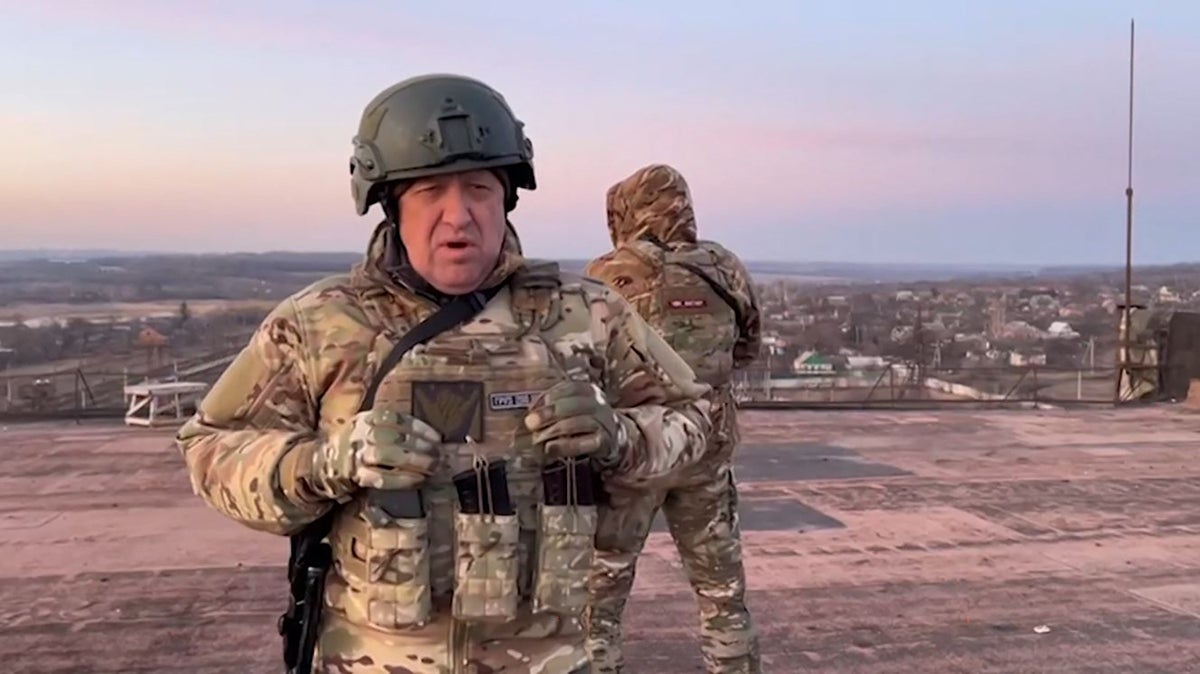 Ukrainian forces demobilise Russian tanks near Donetsk frontline
Russian mercenary group Wagner's chief Yevgeny Prigozhin has said he is "knocking on all doors" for replenishing arms and ammunition for his forces leading the battle in the besieged country amid signs of deepening feud with Vladimir Putin in Moscow.
"I'm knocking on all doors and sounding the alarm about ammunition and reinforcements, as well as the need to cover our flanks," he said in a statement yesterday released by his press service.
"If everyone is coordinated, without ambition, screw-ups and tantrums, and carries out this work, then we will block the armed forces of Ukraine. If not, then everyone will be s*****d," the Wagner chief warned.
Ukraine's defence in battered Bakhmut has continued to hold out against Vladimir Putin's forces, one of Kyiv's commanders in the frontline city has said, albeit in conditions of "utter hell".
Volodymyr Zelensky's office said his chief of the general staff and commander of ground forces had both spoken to him "in favour of continuing the defensive operation" in the frontline city.