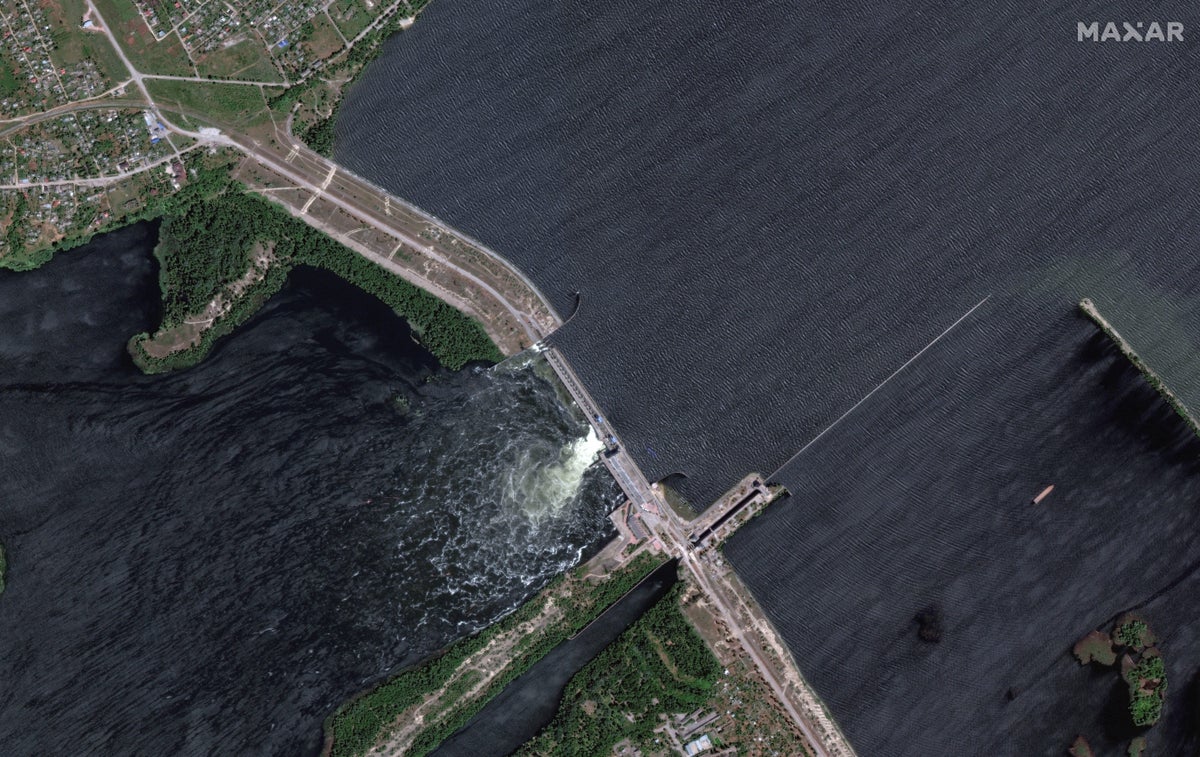 Ukraine: Soviet-era dam destroyed near Zaporizhzhia nuclear plant
Ukraine has warned of the danger posed by exploding mines floating in floodwater from the Kakhovka dam disaster.
"Water is disturbing mines that were laid earlier, causing them to explode," deputy prime minister Oleksandr Kubrakov told reporters earlier.
"As a result of the flooding, infectious diseases and chemicals were getting into the water," he said.
Yesterday, Ukrainians fled to trees and rooftops to escape flooding caused by the collapse of the damm, which Kyiv says was blown up by Russia.
Hundreds of thousands are said to be without normal access to clean drinking water following the breach, described by Ukraine officials as the biggest eco-diaster since Chernobyl.