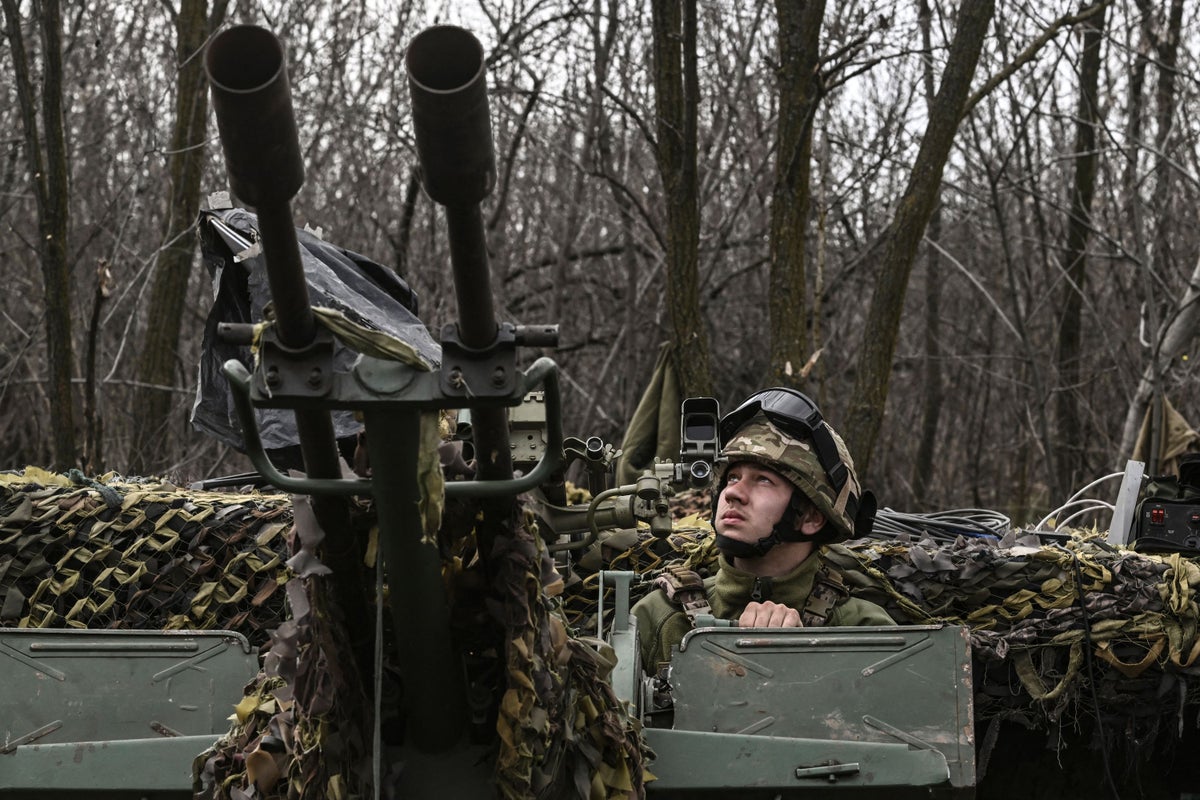 Russia's Medvedev issues new nuclear threat
The battle in the besieged city of Bakhmut is "stabilising" due to strong pushback from Ukrainian soldiers, said Ukraine's commander-in-chief Valerii Zaluzhnyi.
Lt Gen Zaluzhnyi in a Facebook post said he spoke to UK's chief of defence staff Admiral Sir Tony Radakin and informed him that the situation on Ukraine's frontlines "is the toughest in the Bakhmut direction".
"Due to the tremendous efforts of the defence forces, we are managing to stabilise the situation."
Earlier one of Kyiv's top generals, Oleksandr Syrskyi, said Ukraine would soon launch a counteroffensive in embattled eastern and southern regions as Russian forces are "running out of steam".
According to the International Committee of the Red Cross, some 10,000 Ukrainian civilians are clinging to existence in horrific circumstances in and around Bakhmut.
Several thousand, many elderly and with disabilities, are estimated to remain in the city itself, said the ICRC's Umar Khan.
"For the civilians that are stuck there, they are living in very dire conditions, spending almost the entire days in intense shelling in the shelters," he said.
"All you see is people pushed to the very limits of their existence and survival and resilience."