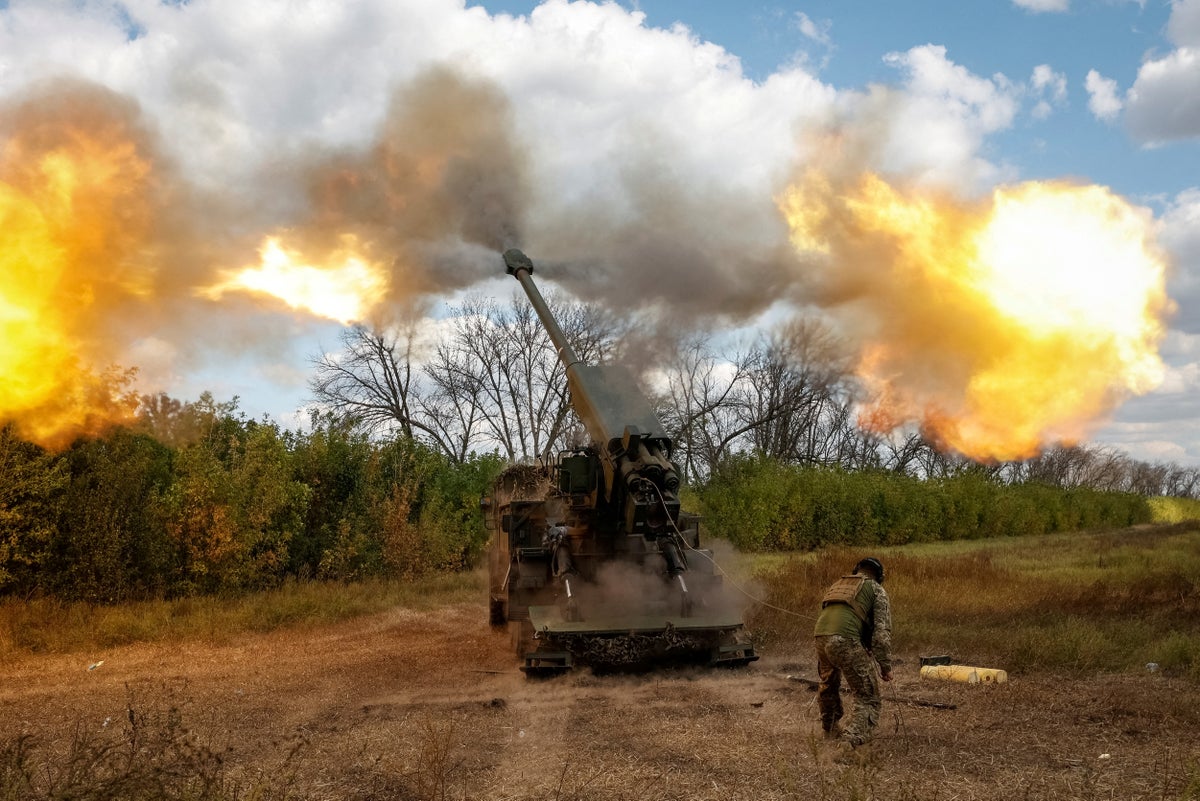 Zelensky says 'Russian society has raised a second Hitler' in attack on Putin
Russia's former leader has warned Moscow could annex more of Ukraine a year on from when they first claimed four regions.
Dmitry Medvedev made the announcement to mark the anniversary of the Kremlin annexing Luhansk, Donetsk, Zaprizhzhia and Kherson oblasts – to declare them as part of Russia.
Dmitry Medvedev, who serves as the deputy chair of Russia's Security Council said, as reported in RTE:""The special military operation will continue until the complete destruction of the Nazi regime in Kyiv," said Mr Medvedev, who now serves as deputy chair of Russia's Security Council.
"Victory will be ours. And there will be more new regions within Russia."
The four regions remain occupied by Moscow but they do not have complete control of any of the regions and Russian troops face a tough Ukrainian counteroffensive.
Kyiv began its counteroffensive in early June to try to recapture territories seized by Russia, which still controls about 18% of the Ukrainian territory.
Ukraine reported advances in several directions and liberated over a dozen villages, but so far has not managed to retake any major cities.