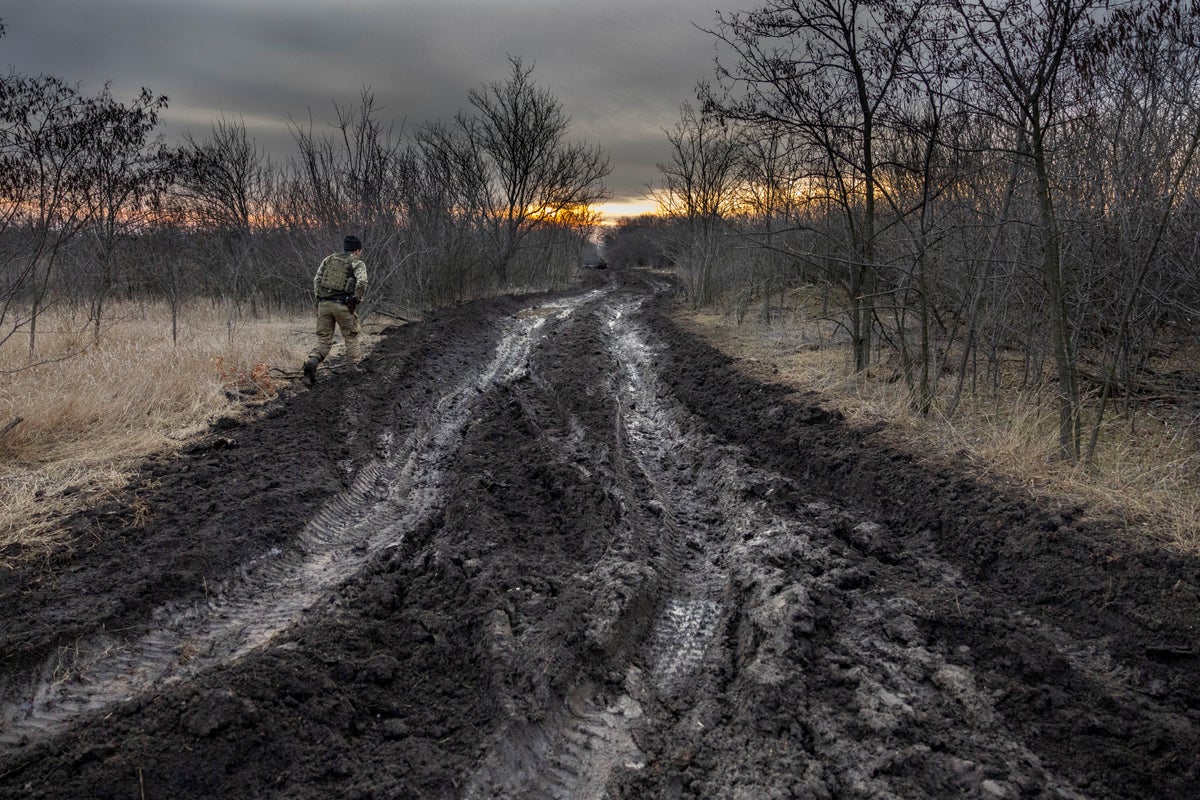 The Wagner mercenary group is facing an "ammunition hunger" in Bakhmut city, something that can lead to the collapse of the entire front Russia has captured from Ukraine, its chief said.
This is the first sign from the Wagner group of forces on Russia's side running low on ammunition after heavy fighting in Bakhmut, which Moscow seeks to capture, and indicates that the soldiers are facing difficulties.
"If Wagner retreats from Bakhmut now, the whole front will collapse," Wagner chief Yevgeny Prigozhin said in a video seemingly taken in a bunker on Sunday.
"The situation will not be sweet for all military formations protecting Russian interests," said the Wagner head, leading a major battle in Ukraine's eastern sector.
The close ally of Vladimir Putin has complained that most of the ammunition promised to his forces by Moscow in February has not been shipped yet.
"For now, we are trying to figure out the reason: Is it just ordinary bureaucracy or a betrayal," he said on the Wagner Orchestra Telegram channel used for giving regular press updates.
In a nearly four-minute video published a day earlier, Prigozhin said his troops were worried Moscow wanted to set them up as possible scapegoats if Russia lost the war.
"This is exactly the problem with ammunition hunger," he said.
The military leader has regularly slammed Russian defence chiefs and top generals amid a constant rivalry with Russia's military force as the two spar over securing more ammunition.
Last month, he took a swipe at Russian defence minister Sergei Shoigu and other leaders accusing them of "treason" for withholding arms and ammunition supply to his fighters.
This comes just a day after the British defence ministry cited Russian-mobilised reservists fighting in Ukraine being ordered to assault a Ukrainian concrete strong point armed with only "firearms and shovels", a sign that Moscow is resorting to low-tech fighting.
The "shovels" are likely entrenching tools being employed for hand-to-hand combat, the British MoD said.
It said the "lethality of the standard-issue MPL-50 entrenching tool is particularly mythologised in Russia".
"Little changed since it was designed in 1869, its continued use as a weapon highlights the brutal and low-tech fighting which has come to characterise much of the war," the ministry said.
One of the reservists described being "neither physically nor psychologically" prepared for the action, it said.
Even after Wagner claimed that Bakhmut, a critical mining city in Donetsk, has been practically surrounded by its fighters, Ukrainian president Volodymyr Zelensky said the battle continues in the city.
Kyiv's officials have not confirmed Wagner's Bakhmut claims and have maintained that the counter attack against Russian forces has persisted.
Russian military bloggers, on the other hand, have claimed the country's forces have advanced in the war-torn city and that the "battle for Bakhmut is close to its end".
Rybar, a blogging unit that has a close association to Russian armed forces and over a million subscribers, claimed the "Armed Forces of Ukraine are withdrawing forces from the central and western regions of Bakhmut".
"These efforts are only intended to buy time and delay the Russian units as much as possible. The battle for Bakhmut is close to its end," it said.