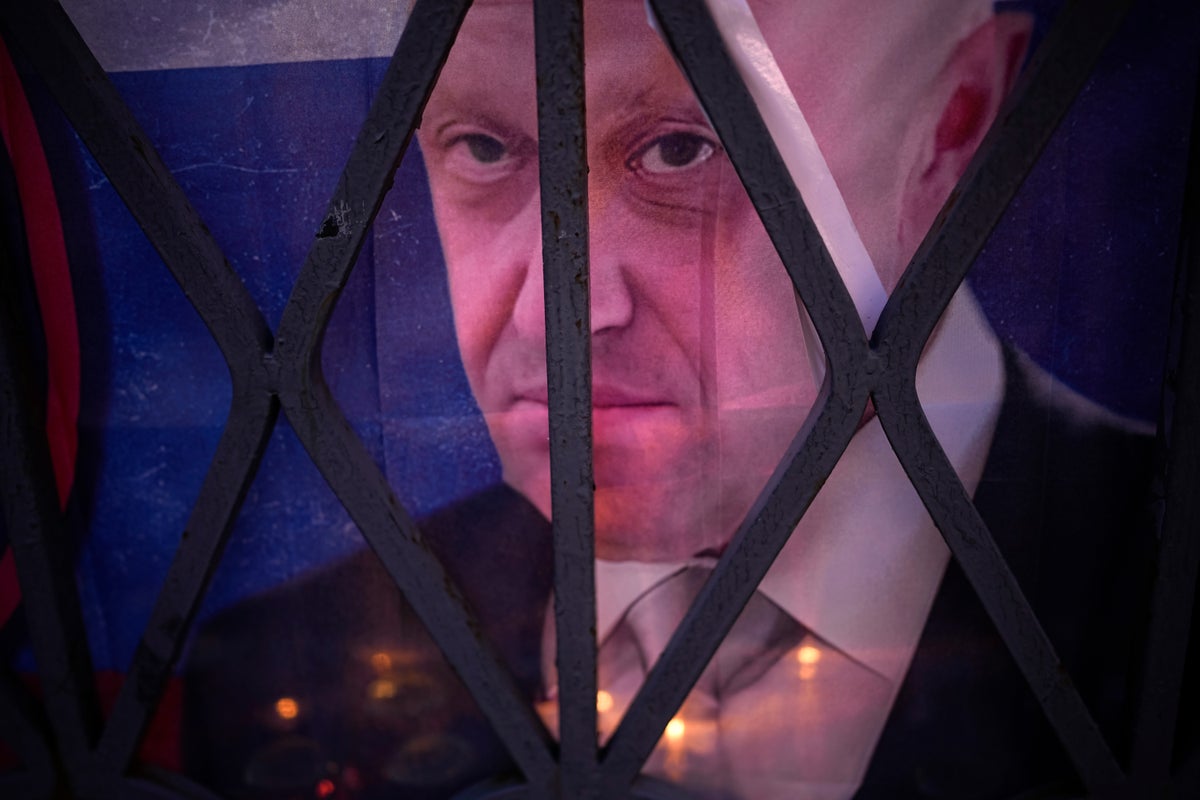 Russian mercenary group Wagner will be declared a terrorist organisation and a draft order against the private militia will be laid in parliament on Wednesday, the Home Office said.
Once cleared, the order will make it illegal to be a member of the group or to support it.
The group, formerly led by now-dead Yevgeny Prigozhin, is known to carry out Russia's dirty work in Syria and Africa, and has also handed Vladimir Putin Russia's biggest victory of capturing Bakhmut against Ukraine in the continuing invasion.
Assets belonging to Wagner, primarily consisting of contractors and prison convicts, will be declared as terrorist property and will be seized after the draft order is cleared. It will also render certain proscription offences punishable by up to 14 years in jail.
Home secretary Suella Braverman called the group a "violent and destructive organisation which has acted as a military tool of Vladimir Putin's Russia overseas".
"While Putin's regime decides what to do with the monster it created, Wagner's continuing destabilising activities only continue to serve the Kremlin's political goals," she said in a statement.
"They are terrorists, plain and simple – and this proscription order makes that clear in UK law. Wagner has been involved in looting, torture and barbarous murders. Its operations in Ukraine, the Middle East and Africa are a threat to global security," the home secretary said.
"That is why we are proscribing this terrorist organisation and continuing to aid Ukraine wherever we can in its fight against Russia."
Once declared illegal, Wagner will join other organisations on the proscribed list like the Islamic State, al-Qaida and neo-Nazi group National Action.
The Home Office said proscription of the group comes after consideration of the nature and scale of the organisation's activities as well as the threat they pose to British nationals abroad.
In May this year, a government source said the move to declare the group illegal was "imminent" and the administration was working on building a legal case.
The push came after a government department reportedly helped its millionaire owner Prigozhin to circumvent UK sanctions to take a British journalist to court in 2021.
The Treasury commissioned an internal review of its processes after it was reported that licences had been issued to allow lawyers to help Prigozhin launch legal action against a reporter of investigative website Bellingcat in the UK while the Russian oligarch was subjected to sanctions.
As a result of the review, the department said the government was committed to "further targeted changes to the process for issuing legal fees licences that safeguard the sanctions regime against the risk of manipulation and ensure ministers are accountable for OFSI Office of Financial Sanctions Implementation) decision-making".
Wagner's fate as Russia's trusted brutal force in private capacity has been hanging by a thread after its leader Prigozhin was killed in a plane crash last month.
The crash occurred exactly two months after Prigozhin mounted a short-lived armed rebellion against Russia's military leadership, posing the biggest challenge to Mr Putin's authority in his 23-year rule.