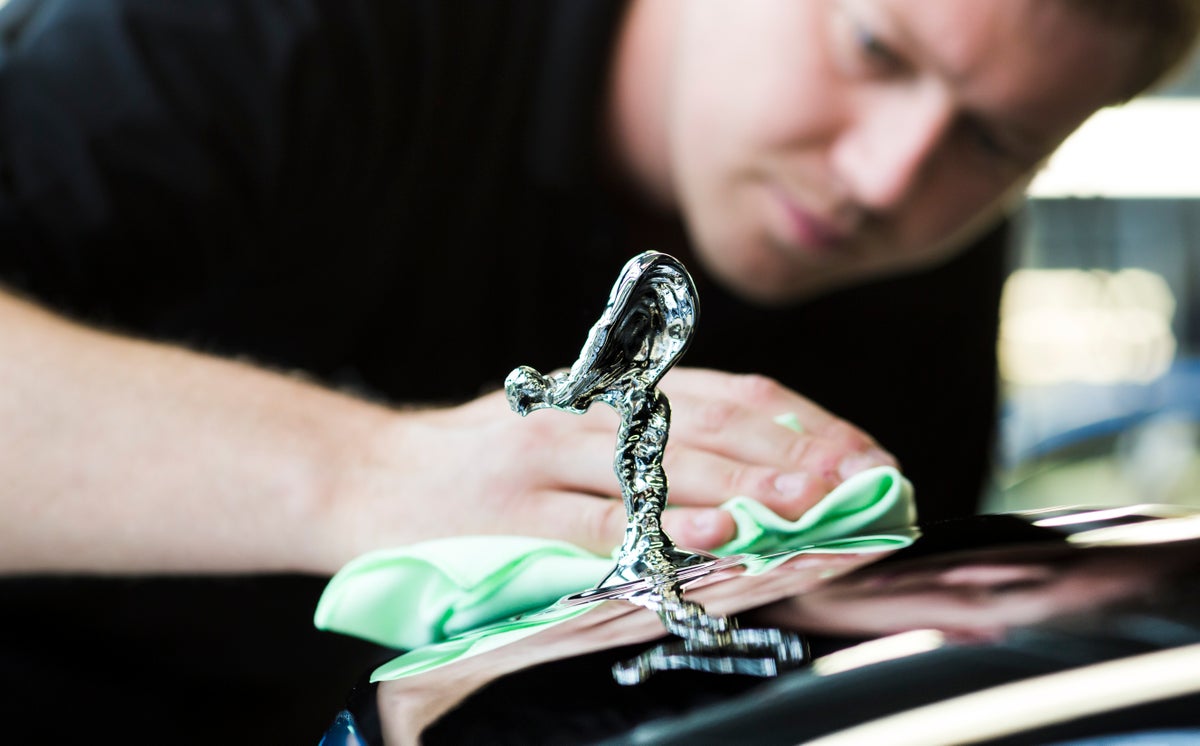 The British car industry is putting brave face on a disappointing year for production, with overall output down around 10 per cent – but electric vehicle production surging to a new record.
Post-pandemic supply chain disruption, shortages of semiconductors, and the closure of the Honda factory in Swindon were among the issues affecting the trade.
British car production has now been falling in every year since its recent peak in 2016, and stood at 775,014 units in 2022, down around 85,000 on 2021, with the loss of Honda accounting for about 55,000 of those.
Many commentators pointed to a Brexit as a contributing factor in the company's decision to exit the UK as a manufacturing base after more than 30 years.
In 2019 the UK built 1.3 million cars. The slowdown in the world economy and the effects of the war in Ukraine added to the headwinds.
Two bright spots were luxury and specialist vehicles and, to some degree, electric vehicles. With makes such as Jaguar, Land-Rover, Bentley, Rolls-Royce, McLaren and Aston Martin to the fore, making an overall rise of 6.6 per cent to 32,575 units, worth an estimated total of £3.7 billion at factory gate prices.
Their relatively good fortunes were boosted by a number of new models launches and high demand from buyers around the world.
Though niche and mostly controlled by major international groups such as BMW and VW, these operations may manufacturers help in the development of advanced automotive technologies such as "light-weighting" and electrification which, in turn, may help advance wider industry.
Battery-only electric vehicles (as opposed to hybrids and plug-in hybrids) were up 2.5 per cent, with Nissan the firm leader domestically and new investment in electric drivetrains by Ford at Halewood another bright spot.
However the UK industry – batteries and finished vehicles – is underdeveloped compared with other countries, and depends critically on securing a reliable supply of high-value batteries to ensure that UK exports to the EU conform to "rules of origin" and thus tariff-free access to the single market.
The recent fall of BritishVolt into insolvency was a sign that much remains to be done in this field.
Mike Hawes, Chief Executive of the Society of Motor Manufacturers and Traders said: "The recent news about Britishvolt is a blow, especially for its 300 employees, but the UK's promise as an EV battery production location remains, with strong demand, a skilled workforce, and attractive manufacturing sites, all providing a compelling investment proposition."
Reflecting on the wider scene Mr Hawes added: "The potential for this sector to deliver economic growth by building more of these zero emission models is self-evident, however, we must make the right decisions now."