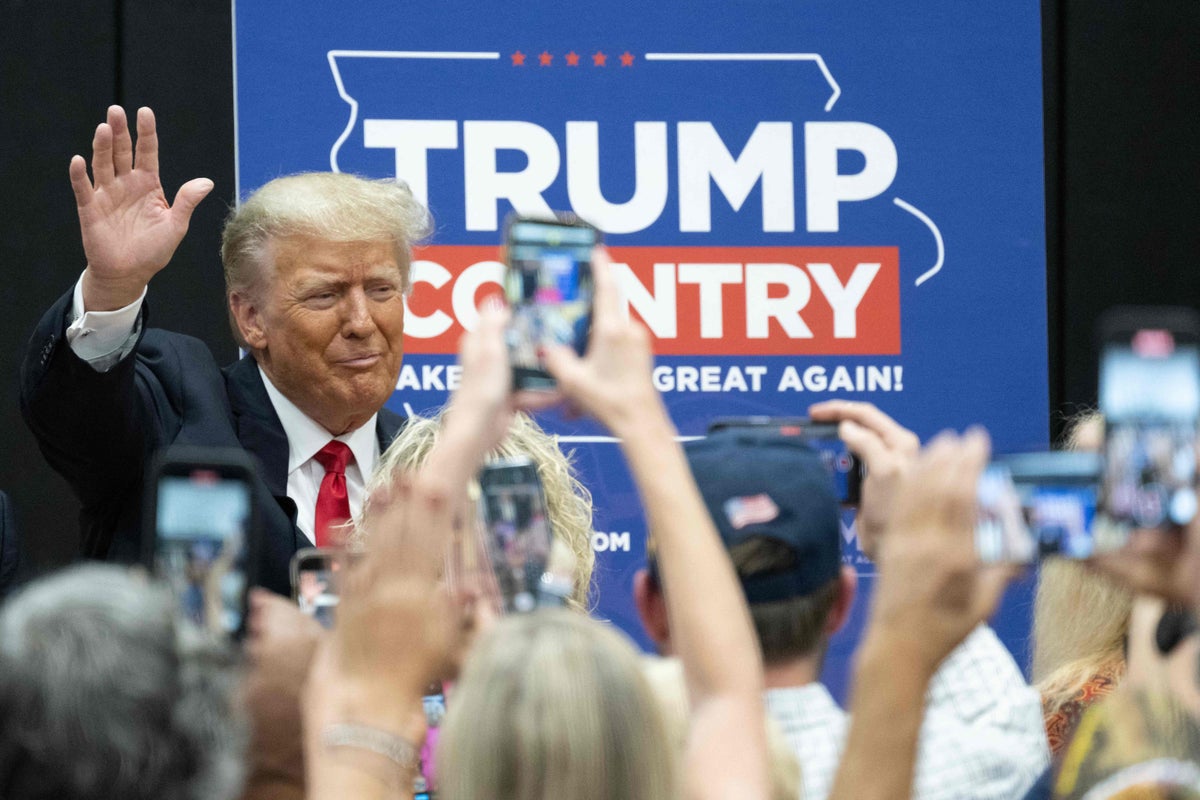 Related: The competition squaring up to Donald Trump
Donald Trump sat down with Sean Hannity for his latest town hall in Iowa on Thursday evening, with almost all of the questions coming from the Fox News host himself rather than local voters.
Before a raucous and adoring crowd, the former president was asked about domestic and foreign policy topics, claiming he would solve most within six months of retaking office and have the US "hopping" again, while also boasting of his tough stance towards Russia and Iran.
When other GOP primary candidates like Ron DeSantis and Asa Hutchinson were brought up, he dismissed the threat they posed as the audience booed and jeered the very mention of their names.
But there was no allusion whatsoever to Fox's recent $787m settlement with Dominion Voting Systems over the former's coverage of Mr Trump's bogus claims that the 2020 presidential election fraud was "rigged" against him.
Mr Trump did use the opportunity provided to try to shoot down the latest allegations that he knowingly stored classified Pentagon documents from his presidency, insisting: "I don't know anything about it. All I know is everything did was right."
One document specifically mentioned in a recording of the former president is now reportedly missing.